Los Angeles Based VR Game Developer Forms Strategic Partnership With New Mocap Technology Leader
Press Release
-
updated: Oct 8, 2018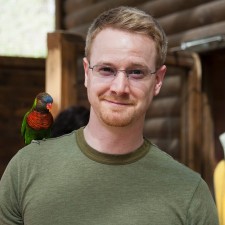 LOS ANGELES, October 8, 2018 (Newswire.com) - Moshpit XR Studios, a virtual reality gaming studio, recently joined forces with Ari Karczag of Noitom International, Inc. The business relationship was established to leverage new motion capture (mocap) technology provided by Noitom for use in Moshpit XR Studios' first VR release, Moshpit.
Moshpit is a virtual-reality game/platform set within rock concert tours where the player is on-stage at huge performance venues and able to view bands' performances up close. "We wanted to push the limits of realism of an in-game concert making the in-game band perform like a real band. That goal couldn't be achieved without great performance capture methodology," said Ans Shabbir, Game Director of Moshpit. "Moshpit's band performance had its challenges as we wanted to capture every detail down to the individual fingers of the performer as well as wanting to give Mocap-actors the freedom to move around like real performers on a huge stage. Conventional mocap stages were not well suited for our needs because of the small area as well as high costs. We needed an innovative and cost-effective solution which Noitom provided with their Perception Neuron system."
COO Darryl Swann researched mocap studios in Los Angeles for the Perception Neuron system. Darryl eventually came across the name of Ari Karczag, who had been testing the Noitom system after recent completion of a successful Kickstarter campaign.
"For Moshpit, all of the motion capture was done inertially using the Perception Neuron motion capture suits," explained Karczag.  "We learned a lot executing mocap for Moshpit. Moshpit's fast pace and music based performances not only tested our technology to its extreme to reveal the limitations of the technology, but also forced us to be more creative; e.g. we discovered that when a drummer's wrists whip very fast to hit the drums, it exceeds the ability for the sensor data to navigate. In order to capture clean data on the front end, the drummer had to lock his wrist, making his forearm and hand one solid object to strike the drum kits."
"The recent advances in mocap technology combined with Ari's ingenuity allowed Moshpit XR Studios to acquire significant mocap value for a fraction of the cost," said Swann. "This innovative technology ensures Moshpit will continue to push the envelope in achieving high-end, cost-effective development."
"I always enjoy working on projects that push the boundaries of technology and performance, and that's exactly what Darryl and his team are doing at Moshpit XR Studios." said Karczag.
Moshpit XR Studios is expected to release the Freemium form of Moshpit this Christmas 2018. This initial release will provide users with a playable demonstration of Moshpit's game platform and technology while exposing them to adventure, varied environments and gameplay activities.
About Moshpit Studios
Los Angeles based Moshpit XR Studios is quickly becoming a leader in the electronic-entertainment software industry. Established in 2016, Moshpit XR Studios specializes in the development of content for emerging immersive platforms including virtual-reality, augmented-reality and 3D-audio. Under the direction of a talented team of partners, Moshpit XR Studios' first VR product is poised for release and is setting benchmarks in the industry.  For more information please visit http://MoshpitXRStudios.com.
Source: Moshpit XR Studios
---
Categories: Video Games
Tags: concert, music, video games, virtual reality, VR gaming
---