Long Marmero & Associates Celebrates Transition of Its Founding Partner Doug Long
Press Release
-
updated: Oct 1, 2017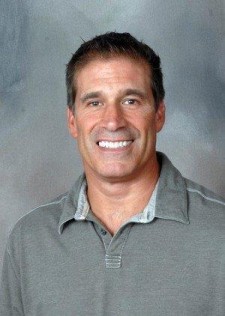 WOODBURY, N.J., October 1, 2017 (Newswire.com) - Doug Long, Founding Partner of Long, Marmero & Associates Law Firm, celebrates the transition from Managing Partner of Long, Marmero & Associates to Of Counsel for the new firm of Grace, Marmero & Associates.
For the past 14-plus years, Long has happily served as the Managing Partner of his firm Long Marmero & Associates. Long attributes his firm's prosperity to the professional and personal bond he shares with his longtime business partner, Al Marmero. Long and Marmero established their firm in 2004 and built their business from the ground up. Today, Long Marmero & Associates is one of South Jersey's leading law firms in the areas of governmental, land use and employment law.
Effective Oct. 1, 2017, Long will be transitioning from his position as Managing Partner to that Of Counsel as he and Al welcome new partner James K. Grace. As an entrepreneur at heart, the transition is a welcome one for Long. He looks forward to the opportunity to pursue other interests while maintaining a strong presence at the new firm.
"I'll still be very much involved with the new firm and continue to serve our clients, but I'm also excited about new challenges and possibilities," Long said.
In addition to managing Long Marmero & Associates, Long also served as Freeholder of Cumberland County, Democratic Chair of Cumberland County and member of the board of various local nonprofit organizations. Long's many hats left him little time to enjoy his family. His new title Of Counsel will provide him with the time he craves with his wife, Krystal, and their three young boys, Reagan, Alex and Will.
The firm announced its new partner, James Grace, will take Long's place in the firm, while Marmero remains a Senior Partner. The sign in front of the door will soon be changed to reflect the firm's new name of Grace & Marmero.
"It will certainly take some getting used to, but Doug has spent years serving his clients and community well. It's time he serves himself and his family now," said Marmero.
A cocktail reception welcoming the new firm of Grace, Marmero & Associates will take place Wednesday, Oct. 11, 2017, from 5:30 to 7 p.m. at 44 Euclid Street, Woodbury, New Jersey 08096.
###
Source: Galileo Communications Inc.
Share:
---
Categories: Business News, County Government, Law News
Tags: Doug Long, Grace Marmero & Associates, Woodbury New Jersey
---