Long & Long Attorneys at Law Announces Make a Difference Scholarship
Press Release
•
updated: Nov 26, 2019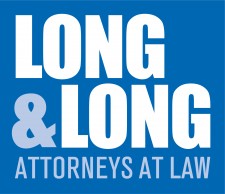 MOBILE, Ala., November 26, 2019 (Newswire.com) - Long & Long, a personal injury law firm in Mobile, Alabama, is excited to announce its 2019 Make a Difference Scholarship, which will provide $500 each to four students in Alabama to be applied towards their tuition and other education-related expenses.
This is the first year the prominent law firm has offered the Make a Difference Scholarship for local students. The winners will submit essays that best answer the prompt: "Please tell us about a time you made a difference in someone else's life or someone made a difference in yours."
Long & Long Makes a Difference
The name of the scholarship, "Make a Difference," personally and professionally resonates with the managing partners of the firm, Earle and Bennett Long.
With over 30 years of combined experience, the Long brothers have led their law firm with a commitment to going the extra mile for their clients and making a difference in their community.
Family is a strong value shared by the Long brothers and their team. "We're a family-run firm, brothers, and it can't get much deeper than that," Bennett said.
This sense of family is felt in the legal services they provide to their clients. As Mobile, AL, personal injury lawyers, the Long brothers serve people who have been injured in accidents due to the carelessness of someone else. Victims of injury are often dealing with severe injuries, expensive medical bills, and emotional trauma that affects their day-to-day life.
The team at Long & Long makes a personal commitment to make a difference in these individuals' lives. Whether they're battling the insurance companies or simply sitting down with a client and listening to their concerns, Long & Long's clients are never just a number. They become family.
Earle and Bennett Long and their staff have helped countless injured victims and their families recover compensation for their injuries and other damages. Through their dedication to making a difference for their clients and in the communities across Baldwin County, the Long brothers were inspired to start the Make a Difference Scholarship.
"We hope this scholarship encourages young people to give back to their communities and help others when they need it most," Earle Long said. The winners of the scholarship will share Long & Long's passion for making a difference.
How to Apply
If you are interested in applying for Long & Long's 2019 Make a Difference Scholarship, visit the firm's website to learn who qualifies and how to submit an application. The deadline for submissions is Dec. 31, 2019.
To learn more about the Mobile, AL, personal injury lawyers at Long & Long and what they can do for you, call their office at (251) 432-2277.
Source: Long & Long Attorneys at Law