Lisa Will, CEO of Stonz, to Receive the 2017 IWEC Award
Press Release
•
updated: Nov 10, 2017
Lisa Will is the founder and CEO of Stonz, a Canada-based provider of children's outdoor apparel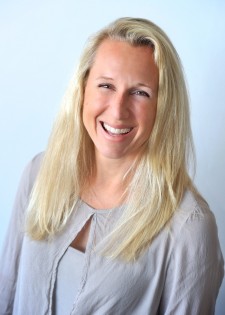 VANCOUVER, British Columbia, November 10, 2017 (Newswire.com) - The International Women's Entrepreneurial Challenge (IWEC) will present the 2017 IWEC Award to Lisa Will, Founder and CEO of Stonz Inc., a Vancouver-based provider of proprietary cold-weather outerwear for children. Ms. Will is scheduled to receive the award during the 10th annual IWEC conference in Redmond, Washington State, on Nov. 14.
Since 2007, IWEC has gathered some of the world's largest and most successful women-owned companies in an intensive 3-day program to inform, connect and celebrate the work of women entrepreneurs across all industries. The conference closes with an awards gala honoring the pioneering work of 53 new awardees from Africa, Asia, Europe, Australia, and the Americas. This year's event, named 'Connecting Women Businesses Globally: Accelerating Growth Through Innovation & Technology', is sponsored by Microsoft, who is hosting the conference at their global headquarters.
Lisa has helped strengthen the British Columbia economy by creating jobs and boosting BC exports.

Laurel Douglas, CEO of the Women's Enterprise Centre (WEC)
"Thank you so much to the Women's Enterprise Centre, and to IWEC, for this tremendous honor. We love to bring warmth, comfort and protection to children so they can enjoy the outdoors safely, and keep families playing together in cold or rainy weather. I'm especially grateful to the Stonz team for the wonderful work that they do. This award is for them," Ms. Will said of her nomination.
Lisa Will launched Stonz in 2004 to fulfill a market need for simple and functional outdoor gear for children, a complexity that she experienced when she took her infant son on hikes. She began designing and manufacturing cold-weather children's booties in her own basement and selling them locally. 13 years later, the company has a full line of footwear and outdoor apparel specifically for children, sold in over 500 outlets, and in 16 countries. The company takes pride in designing all their products in Canada, and being an employer in Vancouver. Stonz is entrenched in the communities it serves, and works with dozens of charitable organizations and non-for-profits to provide cold-weather apparel to families in need.
"We are thrilled to nominate Lisa Will, founder and president of Stonz, to the 2017 IWEC award, and we acknowledge her entrepreneurial spirit, excellent products and business achievements," said Laurel Douglas, CEO of the Women's Enterprise Centre (WEC). Ms. Douglas further said of Ms. Will's accomplishments: "Lisa has helped strengthen the British Columbia economy by creating jobs and boosting BC exports. WEC has provided Stonz with financing, business advice and skills development training, and our support has helped her firm build up its inventory, expand its product line and tap into new world markets. Lisa has acknowledged that the assistance from WEC, and our belief in her business has been a great boost: Stonz currently exports to the US, South Korea, China, Finland, Norway, Sweden, the UK, Switzerland, Romania, Poland, Slovakia, the Czech Republic, Germany and the Baltics. Lisa is a great role model to other women entrepreneurs for her firm belief in hard work, solid ideas and a persevering attitude. We are proud of Lisa's accomplishments and her inspiring entrepreneurial journey. She is a wonderful addition to the Women's Enterprise Centre community of women entrepreneurs, and a role model for women's business growth in Canada. We are further honored to participate in this year's IWEC conference and celebrate its 10th anniversary, a milestone for women's entrepreneurship, worldwide."
About IWEC
IWEC (International Women's Entrepreneurial Challenge) is a New York-based international economic empowerment organization exclusively for women business owners, formed in 2007 with the assistance of the U.S. Department of State. In addition to the State Department, its founders include the Barcelona Chamber of Commerce, the Manhattan Chamber of Commerce (MCC), and the FICCI/FLO Chamber in New Delhi. IWEC's mission is to develop a global business network for successful women entrepreneurs, helping them gain and expand access to international markets by presenting a platform to exchange knowledge, experience and connections, and to promote dialogue among women entrepreneurs and business leaders throughout the world, an ecosystem with a combined income of over US$25 billion per year. Attendance for the exclusive event is capped at 250 attendees. Learn more about the conference, or register at http://bit.ly/2poMbvS.
Contact IWEC: Nancy Ploeger, Executive Director, IWEC. np@iwecawards.com. (917) 796-4201.
Press Office: Andie Farris, CF Creative. marketing@cf-creative.com. (954) 225-9342.
Source: CF Creative for IWEC
Related Media
Tags
Additional Links