Lindsey Aherne Promoted to Account Manager for Amerit Consulting
Press Release
•
updated: May 14, 2021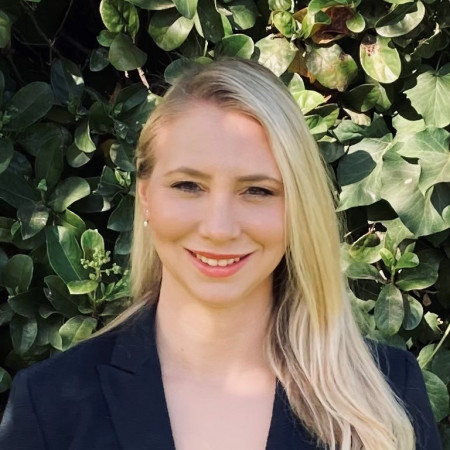 SAN DIEGO, May 13, 2021 (Newswire.com) - Amerit Consulting, a national Service-Disabled Veteran-Owned staffing organization that advises and partners with Fortune 500 companies, announced the promotion of Lindsey Aherne to Manager of Account Management and HR Delivery.
Lindsey joined Amerit in February of 2019 with a primary focus in Human Resources (HR) and employee relations. Since then, she has increasingly added to her responsibilities, excelling in various management roles. With her extensive background and accomplishments in HR, she has provided Amerit with the quality, care and experience needed to succeed within her position. The new promotion will now enable her to focus on account development for Amerit's current and new customers. Lindsey's new role will nurture existing accounts to ensure quality exceeds expectations and for any potential expansions within existing programs.
"Stepping into an Account Manager role for Amerit, I am most excited about building relationships with our Clients," states Lindsey Aherne. "It is very important to me that we understand our Client's needs so we can better support their business initiatives. We have had great success so far, and I anticipate this will continue."
Lindsey has nearly a decade of experience in Human Resources, having worked with various clients in a magnitude of industries, including healthcare, energy, technology and more. She has made herself an asset to Amerit and is always looking to find a new solution to enhance the success and goals of her clients.
In recognizing Lindsey's promotion, President of Amerit Consulting, Ian Wagemann, said, "Lindsey's leadership has been instrumental in the growth and success of our HR Department. Lindsey will bring a new energy to our Business Development initiatives and will help Amerit continue to grow internally and in expanding new business."
Lindsey's diverse areas of expertise in Human Resources, compliance, customer care and program management will make a remarkable impact within Amerit and their clients.
About Amerit Consulting
Amerit Consulting is a Service-Disabled Veteran-Owned business that specializes in creating customized offerings for Staffing, Payroll Service, IC Compliance, Managed Services and Consulting. For more information, please call 925.233.5633 or visit https://ameritconsulting.com
Source: Amerit Consulting