Amerit Consulting Expands Footprint Into Healthcare
Press Release
•
Mar 14, 2023
Amerit Health capitalizes on Service-Disabled Veteran Owned Status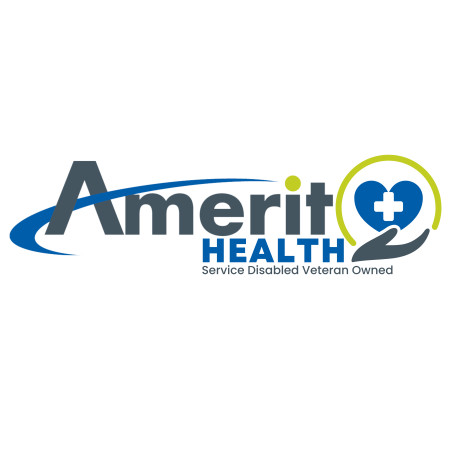 SAN DIEGO, March 14, 2023 (Newswire.com) - Amerit Consulting, Inc. (Amerit Health) expands footprint in healthcare human capital management with proven success for multiple Fortune 500 companies.
Amerit Health is well-equipped to provide top-tier talent solutions to multi-billion-dollar healthcare providers and have found great success within the past year specifically in the healthcare industry. Amerit Health's Service-Disabled Veteran Owned Small Business (SDVOSB) status has provided the company with ample opportunities to fulfill diversity spend requirements for state and government contracts.
With a growing need for skilled professionals in the healthcare industry, Amerit Health recognizes the importance of delivering high-quality staffing services. The company has extensive experience in providing staffing solutions across a wide range of industries, including technology, finance, retail, and more. With this expansion, Amerit Health is poised to become a leading provider of talent solutions in the healthcare industry for both clinical and non-clinical roles.
Healthcare Consultant, Jason Corn leads Amerit Health's recruiting initiatives and his experience in recruiting Registered Nurses, Nurse Practitioners, Physicians Assistants, and other clinical roles over the last 14 years nationwide has established Amerit Health as a leading staffing provider. Jason is experienced in JACHO and HIPPA relations and holds a Joint Commission accreditation membership which showcases his commitment to quality care for all candidates and clients.
"We understand the importance of having the right talent in the healthcare industry," states Healthcare Consultant, Jason Corn. "Our team is committed to identifying and placing skilled professionals who can make a significant impact for our clients. We are confident that our success in healthcare will provide exemplary talent in a time where the industry is seeing an extraordinary demand."
Amerit Health's SDVOSB status and experience is leveraged in the healthcare industry where technology is rapidly evolving and changing the way that care is delivered. As the healthcare industry continues to evolve and face new challenges, SDVOSB companies like Amerit Health will continue to play an important role in driving innovation and improving the quality of care for patients by providing top talent.
"Our success in staffing placements for Fortune 500 companies speaks for itself," said Amerit Health's President Ian Wagemann. "We are excited to continue to expand and provide our expertise in healthcare to support the industry's growth and development. Our team is dedicated to sourcing and placing the best talent to help our clients achieve their business objectives."
Amerit Health offers a range of staffing services, including contract staffing, direct hire, and payroll service. The company's team of experienced recruiters and staffing specialists work closely with clients to develop customized staffing solutions that meet their business goals.
"We are also engaged in strategic dialog with one of the largest providers of VMS technology in the healthcare space to bring to the market a proven MSP that would be uniquely positioned," states Ian Wagemann.
For more information, please visit www.ameritconsulting.com or email at solutions@ameritconsulting.com.
Amerit Consulting is a Service-Disabled Veteran-Owned business that specializes in creating customized offerings for Staffing, Payroll Service, IC Compliance, Managed Services and Consulting. For more information, please call 925.233.5633 or visit https://ameritconsulting.com.
Source: Amerit Health