Lendistry Introduces New Technology & Automation to Make SBA Loans Faster and Available in Smaller Amounts for Underserved Communities
Press Release
•
Oct 3, 2023
Earlier this year, the SBA implemented new rules meant to fill gaps in access to capital for underserved and undercapitalized borrowers—the minority-led fintech and SBA Preferred Lender is now acting on them with smarter automated processes and lowered loan minimums.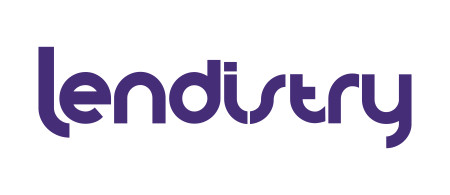 LOS ANGELES, October 3, 2023 (Newswire.com) - Lendistry, a minority-led fintech and SBA Preferred Lender, announces today that it is implementing a new smart scoring process to its technology following the historic new changes announced by the Small Business Administration (SBA) in April. These new upgrades, in addition to lowering its loan minimum to $25,000 this month, make Lendistry a unique partner for underserved communities whether they're looking to access traditional business lending or an SBA-guaranteed loan. As the SBA approaches the end of its 2023 fiscal year, in which 7(a) loans to Black-owned businesses hit $1 billion for the first time, Lendistry is leading as the number one African American-led 7(a) lender by a wide margin.
The pathway to capital through responsible business debt was already here, but due to systemic barriers and biases, that path was not available to everyone. Data from the Paycheck Protection Program (PPP) proved that automation removes barriers to capital, like the need to visit a bank location, the difficulty of acquiring a lower loan amount, and inherent human bias.
The less restrictive criteria and streamlined applications built into the new SBA rules make it easier for historically underbanked communities to access affordable capital. Timely to the fintech's nearly parallel updates, the SBA's loan submission system has also undergone an overhaul to its electronic capabilities, adding a new "ETRAN" eligibility pre-check. That means loans that may be suitable for SBA rates and guarantees can be automatically pre-checked for eligibility, saving the borrower significant time and document preparation. As part of their new process for loans from $25,000-$500,000, Lendistry has connected its platform directly to ETRAN and has already started using it shortly after the update went into effect. As a CDFI, Lendistry has created a similar automated pathway for eligible non-SBA business loan customers seeking loans under $500,000.
"People have mixed feelings about words like 'algorithm' and 'automation', even 'AI', but technology is the silver bullet for equitable lending," says Lendistry CEO, Everett K. Sands. "This kind of tech has been here for a long time in simpler form, with predatory lenders promising fast cash and making it available through fully online platforms so they can make a profit off of underserved borrowers. As the good guys, we should all be using technology to provide the same fast experience with added capabilities for transparency and responsible underwriting processes. We should also leverage the data to tell the true risk story and create real solutions. My team and I applaud the SBA for evolving to meet the needs of today's entrepreneurs and stand ready to help undercapitalized communities access their programs as well as our own."
Sands brought this message on stage alongside Congresswoman Maxine Waters and the Congressional Black Caucus Foundation at the 52nd Annual Legislative Conference in Washington, D.C. last week.
"We designed Lendistry's model to innovate using technology and at the same time provide personal support from diverse, expert humans for less experienced borrowers and anyone who needs assistance. That is here to stay," Sands adds. This year, the lender is on track to deploy $10 billion to more than 700,000 small businesses and affect over 5,000,000 jobs nationwide since its inception in 2015.
About Lendistry
B.S.D. Capital, Inc. dba Lendistry (lendistry.com) is a minority-led fintech that provides innovative lending products and access to grant programs for small businesses nationwide. Headquartered in a Los Angeles Opportunity Zone, Lendistry uses technology and community partnerships to overcome systemic gaps that inhibit access to capital, and to empower its customers with responsible financing options. Based on its reputation for deploying funds efficiently and equitably, Lendistry's leadership is often called upon to share their expertise with both government and private organizations. Lendistry has both Community Development Financial Institution (CDFI) and Community Development Entity (CDE) certifications and is a member of the Federal Home Loan Bank of San Francisco. Lendistry SBLC, LLC is an SBA Preferred Lender and the nation's only African American-led SBA designated Small Business Lending Company. In collaboration with The Center by Lendistry, a nonprofit business education organization, Lendistry dedicates itself to providing economic opportunities and progressive growth for underserved urban and rural small business borrowers and their communities.
Source: Lendistry
Tags