Lehigh University Partners With Learning Machine to Issue Career Skills Certifications Using Blockcerts
Press Release
•
updated: Dec 16, 2019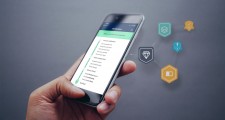 BETHLEHEM, Pa., December 16, 2019 (Newswire.com) - ​​​As part of Lehigh University's commitment to developing students' interdisciplinary skills to address real-world challenges, the University's Center for Career and Professional Development (CCPD) has partnered with Learning Machine to issue digital badges and Blockcerts that recognize two types of student development: (1) Career Design, highlighting the learning process centered on career development; and (2) Experiential Learning, highlighting proficiency gained outside of the classroom.
The objective of Lehigh's new digital credentialing initiative is to provide Lehigh students the opportunity to learn, apply and gain recognition for the knowledge and skills that employer partners demand. Students will have the opportunity to earn three different Blockcert credentials that represent the learner's progress in each of the three development areas: Critical Thinking, Global/Intercultural Fluency, and Teamwork/Collaboration. The Blockcerts use NACE's Career Readiness Competencies to close the gap between Higher Education and the world of work.
Lori Kennedy, Blockcerts Project Lead for Lehigh, described the value of the initiative: "Lehigh is continuously evolving to support the success of our students while responding to the needs of the global workforce. As we continue to innovate and build upon our collaborations with campus and industry partners, we're forging new ways to share our distinctive model of career education with the world."
Embodying the highest standard for digital document security, a Blockcert is a recipient-owned digital credential that is cryptographically signed and anchored on the blockchain. This provides a tamper-evident credential that is instantly and independently verifiable for free. A digital badge, also known as a micro-credential, is a visual representation or emblem of an acquired skill or accomplishment.
The stacking of Lehigh's badges into a single Blockcert offers students, the University, and potential employers multiple benefits. First, a Blockcert can be easily shared with verifiers (employers, other universities, etc.) by sending a link or the Blockcert credential file. Second, verifiers can then easily check the validity of the Blockcert by clicking a "Verify" button, scanning a QR code, or using an online Blockcerts Verification Portal. This verification process is independent of any third-party verification authority, including Learning Machine or any other software provider.
The game-changing simplicity Blockcerts brings to the typically slow and onerous credential verification process enables student mobility and employability, fully supporting Lehigh's commitment to delivering real-world career education that equips students for success in a global workforce.
Cameron McCoy, Lehigh AVP for Economic Engagement & Emerging Initiatives, added, "We believe this effort enables us to extend the Lehigh experience towards successful career management for Lehigh learners while enabling us to bolster our ability to actively verify and validate quality, future-focused, learning during matriculation with immutable records of accomplishment."
For further information, please contact:
Lehigh University: Lori Kennedy / Lori.Kennedy@Lehigh.edu
Learning Machine: Natalie Smolenski / nsmolenski@learningmachine.com
Source: Learning Machine
Related Files
Additional Links