Legacy Suite Recommends Wallet Protection Against 'Address Poisoning' Hack
Press Release
•
updated: Mar 29, 2023
Developer of password manager and crypto wallet solutions offers tips on how to keep wallets protected from new cyberattack.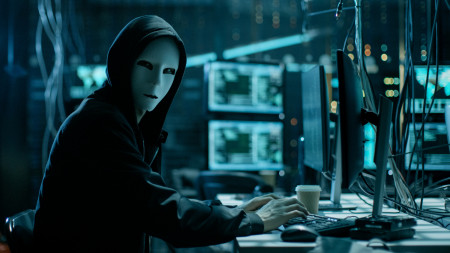 NEW YORK, March 29, 2023 (Newswire.com) - Legacy Suite, developer of digital asset management solutions, warns crypto and Ledger users against "Address Poisoning" attacks that can steal their funds.
Scammers are striking crypto users, including Ledger users, by "poisoning" their account via sending a small amount of crypto, usually USDT, MATIC, TRX, or even NFT, often imitating a transaction recorded in the user's transaction history. It looks very similar to the user's own address, with the goal to grab the scammer's address and send funds to their account by mistake.
Check Every Single Character in a Wallet Address
"Address poisoning is a type of cyber-attack in which an attacker attempts to steal funds from a cryptocurrency wallet by modifying the wallet's address," said Azaz Ahmed, chief technology officer of Legacy Suite. "In this attack, the attacker replaces the legitimate address of the wallet with their own address, which allows them to redirect any funds sent to the wallet to their own account."
The scammer makes a custom address with specific characters that are nearly identical to the owner's address. It often includes the same first and last characters. It is important to check every single character in one's wallet address before sending any transaction.
The scammer then sends a very small amount of currency, even $0, via the almost matching dummy wallet, which poisons one's transaction history.
How to Protect Yourself
Legacy Suite offers the following suggestions for safeguarding against address poisoning:
· Stop copying and pasting your wallet address from your transaction history
· Manually check your address so it is an exact match before sending any funds
· Use your wallet's contact book to manage addresses used often
· Be aware of anyone sending tiny amounts of cryptocurrency
· Double-check your transaction details on your Ledger
Legacy Suite has a wallet monitoring service designed to keep crypto assets secure 24/7 so that one can quickly take action to prevent any potential losses. "Legacy Suite's wallet protection services, such as wallet monitoring and emergency backup wallet, help to protect against critical threats by providing additional layers of security to your cryptocurrency wallets," Ahmed said.
Wallet monitoring constantly monitors activities associated with one's wallet in case any unauthorized changes occur in real time. The owner is immediately notified if any unusual activity is detected like the addition or modification of a new or existing address allowing for prompt action and the prevention of any unauthorized access to one's funds.
"Legacy Suite's Lifeline, emergency backup wallet, is a service that provides you with a secure backup of your cryptocurrency wallet," Ahmed said. "In the event that your wallet is compromised, you can quickly transfer your funds to another wallet. This protects your funds from being lost or stolen in the event of an attack."
The wallet protection services are an additional layer of security to cryptocurrency wallets and protect them from fraud and other types of cyber-attacks.
To learn more about Legacy Suite, please visit https://www.legacysuite.com.
About Legacy Suite
Legacy Suite is a complete end-to-end solution providing first-class digital estate planning support, including wallet monitoring and crypto wallet. Legacy Suite is a secure solution for crypto self-custody and password management, which allows you to hold your own keys, set up directives, assign executors, and have peace of mind knowing that your digital assets will safely transfer to your next of kin.
Source: Legacy Suite