Legacy Suite Secures Online Identity Through Its New Social Media Legacy Program
Press Release
•
Jun 6, 2023
Protecting digital footprint and social media accounts in the digital age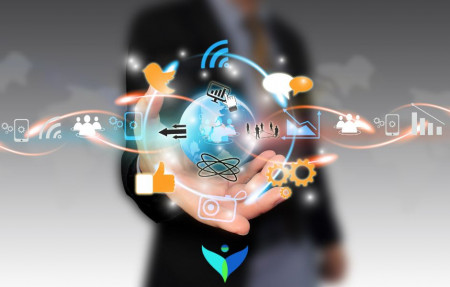 NEW YORK, June 6, 2023 (Newswire.com) - A developer of digital asset management solutions, including password managers and power of attorney, Legacy Suite now offers a social media legacy package for anyone wanting to protect their online identity, deal with legal considerations after death, and provide closure for loved ones in a comprehensive estate planning for protection against social media accounts.
"In today's digital age, social media has become an integral part of our lives, shaping how we connect with others and share our experiences," Sean Foote, CEO of Legacy Suite, said. "As we create and curate our digital presence, a 'social media legacy' emerges—a lasting record of our thoughts, emotions, and moments captured online. But what happens to this social legacy when we are no longer here?"
A social media legacy program for social media accounts protects an online identity and ensures a digital footprint that aligns with personal values and wishes. With Legacy Suite, data, digital vaults, and passwords can be managed, stored, and assigned to digital executors, beneficiaries, and trusted contacts.
"A legacy plan helps safeguard your online persona from potential misuses, such as identity theft or unauthorized access," Foote said. "By designating a digital executor or legacy contact, you can ensure that your social media accounts are handled according to your wishes."
Since social media accounts contain cherished memories and personal moments, the legacy suite can provide closure for loved ones. "By creating a legacy plan, you can offer your loved ones a chance to access, archive, or memorialize your digital presence, helping them find closure and solace during their time of grief," Foote said.
More than ever, it is important to restrict digital footprints to maintain control after death. "A social media legacy plan allows you to decide the fate of your online presence, whether it involves deleting your accounts, memorializing them, or handing over control to a trusted individual," Foote said.
A well-crafted plan can prevent tricky situations concerning content by outlining how accounts should be managed or deactivated. "Without a legacy plan, your social media profiles may continue to appear in search results, friend suggestions, or birthday reminders, causing distress for your friends and family," Foote said.
There are legal considerations with digital assets being recognized as part of one's estate. A social media legacy plan can help streamline the legal processes involved in settling affairs.
For more information on safeguarding your future, please visit www.legacysuite.com.
About Legacy Suite
Legacy Suite is a complete end-to-end solution providing first-class digital estate planning support, including wallet monitoring and crypto wallets. Legacy Suite is a secure solution for crypto self-custody and password management, which allows you to hold your own keys, set up directives, assign executors, and have peace of mind knowing that your digital assets will safely transfer to your next of kin.
Source: Legacy Suite