Legacy Suite Announces Publication of Patent for Management of Digital and Traditional Assets
Press Release
•
Mar 9, 2023
Developers of estate planning, password manager, and crypto wallet solutions announce the publication of a U.S. patent.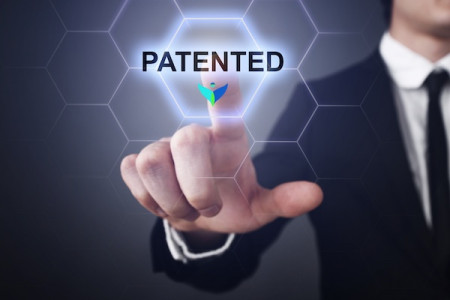 NEW YORK, March 9, 2023 (Newswire.com) - Legacy Suite announces the company's U.S. patent publication for an estate planning and beneficiary management system.
The United States Patent and Trademark Office issued U.S. Patent No. 11,599,961, titled "Estate Planning and Beneficiary Management System Including Digital Assets," that addresses the system's structure to safeguard different categories of personal digital documents. The patent, filed on June 30, 2022, and granted on March 7, 2023, expands the breadth and depth of Legacy Suite's intellectual property portfolio and underscores its commitment to innovation.
"The granting of this patent recognizes the innovation and unique nature of Legacy Suite's products for protecting the wide range of digital assets that have become common and essential in people's lives, and it protects our work as Legacy Suite expands its reach in the marketplace," company President Gordon Bell said.
Legacy Suite is the developer of an innovative, comprehensive, and integrated slate of products that allow people to manage digital assets like passwords, electronic legal and financial documents, images and other digital media, cryptocurrency, and NFTs, both for their use and as a legacy to their heirs.
"With the emergence of the digital revolution, many of the things people own and consume aren't tangible," said Bell. "That includes cryptocurrency, online banking accounts, social media accounts, and email accounts, as well as digital versions of vital documents like living wills and health care directives."
A person's estate changes over the years, including adjustments to asset portfolios, health insurance policies, marriages and divorces, deaths and births of family members, and tax considerations if moving to a different state or country, Bell said. Also, investment portfolios may increase or decrease in value, and some physical assets may be acquired, sold, donated, or lost.
Users can select heirs and other beneficiaries to access the platform's critical data and digital assets. The estate planning process can include an inventory of assets and the instructions and credentials to locate and access them.
The information is organized into suites, including a legal suite for legal documents, a legacy suite for user legacy information, a digital suite for passwords and digital asset access information, and a financial suite for traditional and digital assets.
"There is clearly a need to include digital estate planning considerations in the traditional estate planning model, and Legacy Suite provides solutions that offer protection and peace of mind for the owner of those digital assets today and in the future," Bell said.
About Legacy Suite
Legacy Suite is a complete end-to-end solution providing first-class digital asset management, estate planning support, and crypto wallet protection. Legacy Suite is a secure solution for crypto self-custody and password management, which allows you to hold your own keys, set up directives, assign executors, and have peace of mind knowing that your digital assets will safely transfer to your next of kin.
To learn more about Legacy Suite, please visit https://www.legacysuite.com.
To learn more about Legacy Suite's patent, please visit https://www.uspto.gov.
Source: Legacy Suite