Leather Care Supply Offers Products Made Only in the USA
Press Release
•
updated: Feb 23, 2017
Leather Supply Company Offers a Host of Products Designed to Preserve The Condition Of Your Leather Goods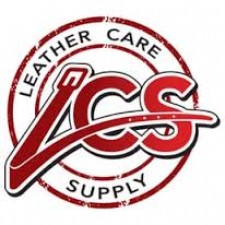 Hallandale Beach, FL., February 23, 2017 (Newswire.com) - Leather Care Supply, a leading retailer of leather footwear, shoe and foot care supplies, among other accessories, offers an extensive selection of leather care products. The company's eCommerce site offers products that are made solely and proudly in the USA.
The company carries a large variety of products that are designed to restore, condition, treat, and care for all leather goods. From leather and suede shoes to purses and belts, Leather Care Supply offers some of the best brands in the leather care industry.
In addition to an extensive inventory of regular leather care products, the company also offers niche products designed for:
- Hat care
- Sheepskin care
- Suede and Nubuck Care
It's extremely vital that leather is cared for with diligence in order to preserve its lifespan. Since leather is a natural material, it requires a high-level of care in order to maintain its moisture level, condition, and appearance.
Although leather is extremely durable, it is also quite vulnerable to irreversible damage if not taken proper care of. Make your leathers last a lifetime: browse Leather Care Supply online today and shop some of the most reputable brands in the industry.
About Leather Care Supply
Based in Hallandale Beach, Fla., Leather Care Supply is a one-stop shop dedicated to the art of caring for high-quality leather goods. They excel in offering creams, polish, cleaners, conditioners, repair products, and protectors from dozens of brands; and, for the several different types of leather including traditional, patent, suede, nubuck, and more. Their customer-friendly policies include free shipping, returns, and exchanges. A highly detailed Frequently Asked Questions (FAQ) section contains lots of information about how to prep, paint and dye leather, proving an invaluable resource for leather connoisseurs and do-it-yourself types.
For further information, please visit https://www.leathercaresupply.com/, call 954-367-5993 or email info@leathercaresupply.com.
Source: Leather Care Supply