Leather Care Supply Introduces New Line of Products
Press Release
•
updated: Nov 15, 2016
Leading Leather Shoe, Accessory and Care Product Retailer Announces the Addition of Natural Conditioner for Leather Products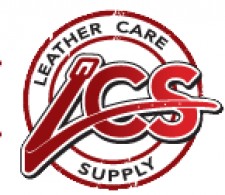 HALLANDALE BEACH, FL, November 15, 2016 (Newswire.com) - ​Leather Care Supply, a leading retailer of leather footwear, shoe and foot care supplies, and other accessories is introducing a new product line to their ever growing inventory of merchandise.
The popular leather care supply company is adding Skidmore's, an all-natural variety of treatments for leather and wood materials. The brand is a family owned and operated business, ran out of Wyoming. Since 1987, the company has crafted handmade batches of products such as leather waterproofing, wood finishing, biker products and gift boxes.
They hand label, package, and ship daily to customers all over the country. Skidmore's business philosophy is simple; make good products that work and are safe and pleasant to use, and take care of their customers.
Skidmore's Leather Cream is a popular selling item, being an all-around leather care product that works to clean, condition, and protect all varieties of leather. The product is not only good on leather shoes; it is perfect for using on saddles, purses, and even leather furniture.
Protecting leather goods is important in preserving the life of them. Leather is delicate and needs detailed care. Preserving leather now will ensure that the leather will last a lifetime. To learn more about Leather Care Supply and their products, visit their website or call 954-367-5993.
About Leather Care Supply
Based in Hallandale Beach, FL, Leather Care Supply is a one-stop shop dedicated to the art of caring for high-quality leather goods. They excel in offering creams, polish, cleaners, conditioners, repair products, and protectors from dozens of brands; and, for the several different types of leather including traditional, patent, suede, nubuck, and more. Their customer-friendly policies include free shipping, returns, and exchanges. A highly detailed Frequently Asked Questions (FAQ) section contains lots of information about how to prep, paint and dye leather, proving an invaluable resource for leather connoisseurs and do-it-yourself types.
For further information, please visit https://www.leathercaresupply.com/, call 954-367-5993 or email info@leathercaresupply.com.
Source: Leather Care Supply