LearningRx Reviews Top Picks for a Smart Mom's Toy Box
Brain Training Experts Highlight 20 Award-Winning Toys Under $20
Press Release
-
updated: Nov 17, 2016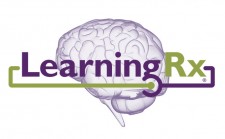 Colorado Springs, CO, November 17, 2016 (Newswire.com) - For parents in search of toys that are both fun and educational, brain training company LearningRx has put together "The 2016 Smart Mom's Toy Box". The toys are all award winning, brain boosting, and under $20 on Amazon.com. Here's a sample of items on the list:
1. Lost Puppies ($15.49)
Work together to find all the lost puppies before nightfall.
Ages: 5-7
Cognitive skills: Logic & reasoning, attention
Awards: Creative Child Magazine Seal of Excellence
2. Head Full of Numbers ($11.24)
Set the timer, roll the dice and create as many unique, correct equations as possible with the results.
Ages: 7+
Cognitive skills: mental math fluency, attention, processing speed
Awards: Great American Toy Test
3. Double Ditto ($19.99)
Read a card out loud then quickly write down two answers you think other players will also write. Compare answers and discover whose minds think alike!
Ages: 10+ (though 8- and 9-year-olds with strong reading and writing skills may also enjoy playing).
Cognitive skills: Processing speed, attention, strategy
Awards: Create Child Magazine's 2016 Game of the Year Award
Get the full list here:​ ​http://learningrxreviews.com/2016/10/24/2016-smart-moms-toy-box/
Visit UnlockTheEinsteinInside.com for a list of games and the skills they strengthen.
About LearningRx
​LearningRx, headquartered in Colorado Springs, Colorado, is the largest one-on-one brain training organization in the world. With 80 Centers in the U.S., and locations in 40 countries around the globe, LearningRx has helped more than 95,000 individuals and families sharpen their cognitive skills to help them think faster, learn easier, and perform better. Their on-site programs partner every client with a personal brain trainer to keep clients engaged, accountable, and on-task — a key advantage over online-only brain exercises. Their pioneering methods have been used in clinical settings for 35 years and have been verified as beneficial in peer-reviewed research papers and journals.
To learn more about LearningRx research results, programs, and their 9.6 out of 10 client satisfaction rating visit http://www.learningrx.com/
Source: LearningRx
Share:
---
Categories: Educational News, Consumer Goods, Games and Play, Toys
Tags: Black Friday 2016, Christmas gift ideas 2016, Learning Rx, LearningRx Complaints, LearningRx Reviews, Toy Picks
---