LearningRx Explains the Role of Visual Processing in Learning
Press Release
•
updated: Aug 23, 2019
August is National Eye Exam Month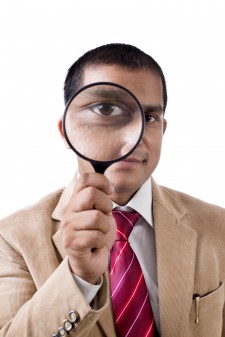 COLORADO SPRINGS, Colo., August 23, 2019 (Newswire.com) - ​​August is Eye Exam Month, and while many parents are concerned about their child's vision, there's another optical function that plays a vital role in learning: visual processing.
That's why LearningRx (www.LearningRx.com), the world's largest personal brain training company, is using the celebration to explain the role that visual processing plays in learning.
"Visual processing enables you to think in visual images," explains LearningRx CEO Kim Hanson. "When visual processing is weak, you may have difficulties understand what you've just read, remembering what you've just read or following directions or reading maps."
Another example might be a student who struggles with math word problems that require visualization.
So how do you know if your visual processing skills are weak?
"At LearningRx, we offer a cognitive skills assessment that measures brain skills," explains Hanson, who is also the co-author of "Unlock the Einstein Inside: Applying New Brain Science to Wake Up the Smart in Your Child." "In addition to visual processing, our assessment can tell you if things like attention, working and long-term memory, processing speed, auditory processing and logic and reasoning are weak."
If a cognitive skills assessment shows that visual processing and/or other brain skills are weak, LearningRx can create a personal brain training program to target and train those skills. Strong cognitive skills make learning faster and easier, no matter what the subject.
To find a LearningRx personal brain training center near you, visit www.LearningRx.com.
About LearningRx
LearningRx, headquartered in Colorado Springs, Colorado, is the largest one-on-one brain training organization in the world. With more than 70 centers in the U.S. and 48 international locations, LearningRx has helped more than 100,000 individuals and families sharpen their cognitive skills to help them think faster, learn easier, and perform better. Their on-site programs partner every client with a personal brain trainer to keep clients engaged, accountable, and on-task—a key advantage over online-only brain exercises. Their pioneering methods have been used in clinical settings for over 35 years and have been verified as beneficial in peer-reviewed research papers and journals. To learn more about LearningRx research results, programs, and their 9.6 out of 10 client referral rating visit http://www.learningrx.com/.
Source: LearningRx
Related Media
Related Files
Additional Links