Learning by Playing Games; Make Learning Fun With 'My School' Which Combines Education and Games Based on the Metaverse
Press Release
•
Nov 21, 2022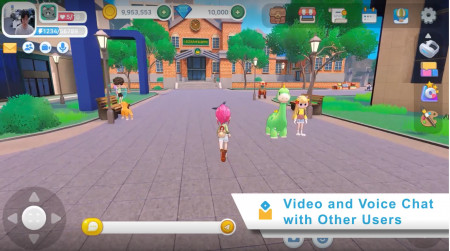 CYPRESS, Calif., November 21, 2022 (Newswire.com) - MySchool, a communication-oriented metaverse platform that combines education and games, will be officially released soon by Inventis Co.
In the past few years, the paradigm of education has changed significantly due to the pandemic caused by COVID-19. Non-face-to-face online education was activated, and a more comfortable learning environment was formed regardless of location.
According to this learning trend and educational demand, "My school", which is an educational program on a metaverse platform, was created.
This program is a metaverse system that combines education and games using non-contact classes, English classes, quest-type gamification, realistic content, avatars, and a pet system.
"My School" helps promote programming skills and logical thinking through the block coding class. In addition, the striking feature is that it is possible to establish the economic system and the revenue model that users can proactively produce and consume.
Furthermore, it provides a customized service based on LMS data analysis not only for students but also for teachers and parents, and it can be used with any device easily by supporting various multi-device and OS.
The reason why metaverse is used for this program is that learning effect and participation can be significantly increased through games on the metaverse and it increases learning quality as well.
Students can develop their ability to think and problem-solving skills through various types of content and the process of solving quests.
Official service of "My School", created by Inventis Co., will be released in November 2022.
Contact: sangyoon53@kseeder.co
Source: Inventis