Leading Triad Property Managers Do More Than Just Connect Landlords With Eligible Renters
Press Release
•
updated: Feb 5, 2020
SLT Properties Allows Landowners to Better Manage Their Rental Properties in Greensboro, NC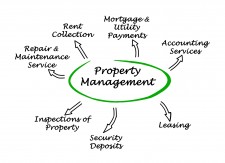 GREENSBORO, N.C., February 5, 2020 (Newswire.com) - As one of the leading Piedmont Triad property managers, SLT Properties has streamlined its process to help owners and renters maximize utility from rental agreements.
The management team at SLT understands that renting out properties puts real estate investments to good use, but the management of said investments can take a toll. Finding the right tenant, drawing up lease agreements and ensuring that property remains in top condition involves many factors.
However, as experts in property management in Greensboro, NC, SLT excels at handling such tedious tasks, ensuring a seamless experience for their consumers. Known for its holistic approach to managing rental real estate in the Triad area, SLT ensures that owners get expedited services for timely care, upkeep, and rental collection.
Whether it's one apartment or several buildings at a time, SLT Properties has the expertise and the workforce to take care of everything from leasing to facilities management and marketing. According to their management team, renters are more inclined to seek out property management companies because they trust their expertise.
It requires patience and experience to handle the often long and tedious process of managing rental properties. Some tenants will not be reliable or punctual, and dealing with these issues can cause landlords to waste valuable time. According to SLT, hiring Greensboro rental companies can smooth over this process.
About The Company
With years of property management experience and hundreds of satisfied tenants and landlords across Greensboro, NC, SLT Properties has secured a reputation as one of the best Triad property managers in the area. SLT Properties manages small commercial properties, multi-unit sites, houses, and more. Their mission is to maximize their client's investment potential and help renters find appropriate properties.
Readers interested in learning more about what do property managers do can visit their site for more information: https://www.sltproperties.com/
Source: SLT Properties
Tags
Additional Links