Leading Melbourne Snowboard Retailer Reveals the Season's Best Snowboarding Spots
Press Release
•
Aug 7, 2023
Snowboarding holds a special place in the hearts of many Melburnians and the city is surrounded by picturesque alpine terrains that offer opportunities for riders to experience adrenaline-pumping adventures.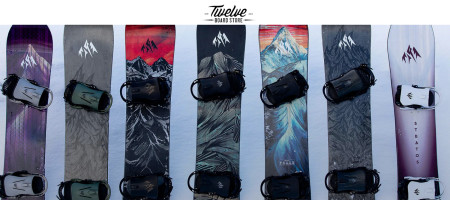 MELBOURNE, Australia, August 7, 2023 (Newswire.com) - Twelve Board Store, the leading Melbourne snowboards retailer, has unveiled the best spots in the Melbourne region this season. As a one-stop-shop for high-quality snowboarding equipment from all the best brands, including snowboards, snowboard boots and snowboard gloves, Twelve Board Store is proud to support the local snowboarding community by sharing invaluable insights into the finest snowboarding destinations.
To assist snowboarding enthusiasts in planning their next escapade, Twelve Board Store has carefully curated a selection of the best snowboarding spots, all conveniently located within a reasonable distance from Melbourne.
Mount Buller, located just a few hours from Melbourne, remains a perennial favourite for riders of all skill levels, says Twelve Board Store. With its reliable snowfall and extensive network of lifts and runs, Mount Buller offers an unforgettable experience for both seasoned riders and beginners.
For those seeking a challenge, Twelve Board Store says Mount Hotham boasts breathtaking vistas and challenging terrain, making it a paradise for advanced snowboarders seeking thrilling backcountry experiences.
Falls Creek, nestled within the alpine region, welcomes riders with its family-friendly atmosphere and gentle slopes, perfect for beginners and intermediate riders and creating an ideal destination for families and groups with varying skill levels.
For a more intimate snowboarding experience away from the crowds, Twelve Board Store says Mount Baw Baw is a hidden gem worth exploring. Offering scenic trails suited for beginners and intermediate riders, it promises a peaceful retreat in the alpine wilderness.
Twelve Board Store offers an extensive range of snowboarding gear to ensure riders are well-equipped for their adventures. The store's commitment to offering the latest gear from renowned brands ensures customers can take on any slope with confidence and style.
No matter their skill level, snowboarders can count on Twelve Board Store's team of passionate experts to provide personalised advice and guidance, ensuring every customer finds the perfect gear to match their preferences.
With the snowboarding season almost over, Melbourne's snowboarders can rely on Twelve Board Store's expert recommendations to make the most of their winter adventures.
About Twelve Board Store
Twelve Board Store is the premier destination for skateboard and snowboard enthusiasts across Australia, offering an unrivalled selection of skate and snow gear from the world's leading brands. As a dedicated and passionate team of riders themselves, the store's mission is clear: to provide Australian riders with the best equipment and accessories to elevate their experiences on both wheels and slopes.
Source: Twelve Board Store