LaMar's Donuts Gives Back to First Responders With Free Donuts and Coffee Every Monday This Summer
Press Release
•
Jul 11, 2023
The regional donut shop will honor Ray LaMar's charitable spirit by rewarding firefighters, police officers, and healthcare workers with free donuts and coffee for their service.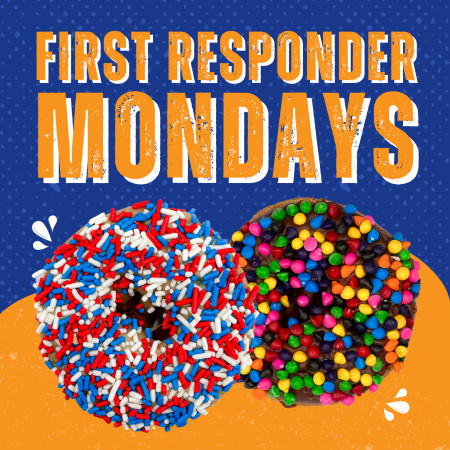 DENVER, July 11, 2023 (Newswire.com) - Beginning Monday, July 3, and running through National First Responder's Day on Saturday, Oct. 28, LaMar's Donuts will hand out one free small coffee and one free donut with a hole every Monday to each first responder visiting a LaMar's location. LaMar's "First Responder Mondays" promotion pays homage to a decades-long tradition of Ray LaMar's charitable spirit and community involvement.
LaMar's Donuts dates back 90 years to 1933, when 17-year-old Ray Lamar began hand-making donuts with the best ingredients available. In 1960, Ray opened a donut shop in Kansas City in a converted gas station. He made the donuts by hand, mixing, rolling, cutting, and deep-frying them himself. At the end of each day, Ray donated any leftover donuts to nonprofit organizations such as churches and homeless shelters in the Kansas City community.
Today, the spirit of Ray's philanthropy lives on in the 25 LaMar's Donuts locations across Colorado, Arizona, Kansas, Missouri, and Nebraska.
"LaMar's Donuts is thrilled to be continuing a decades-old tradition of giving back to the community through our First Responder Mondays promotion," said Temi Osifodunrin, LaMar's director of marketing and advertising. "They work tirelessly daily to ensure our communities are safe and healthy. They deserve to be rewarded."
LaMar's Donuts encourages firefighters, police officers, and healthcare workers to stop at any location every Monday starting July 3 to fuel up for the week ahead. To receive a free small coffee and donut with a hole, each first responder may simply present an official badge from the responder's place of employment.
About LaMar's Donuts - After developing his original donut recipe as a teenager in 1933, Ray Lamar opened the first LaMar's Donuts in Kansas City, Missouri, on Linwood Boulevard in a converted gas station. Today, the franchised chain has 25 stores in five states. LaMar's has won numerous awards and has earned favorable reviews by such publications as The New Yorker and Gourmet magazine. LaMar's donuts were also the first to be reviewed and acclaimed by Zagat, the world's most trusted guide to restaurants. Visit us at LaMars.com.
Source: LaMar's Donuts