Lamar Companies Acquires a Shopping Center in Cincinnati, OH
Press Release
•
Jan 11, 2022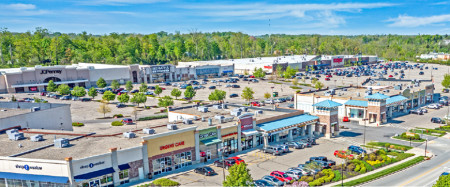 FAIRFIELD, N.J., January 11, 2022 (Newswire.com) - Lamar Companies, in conjunction with Real Capital Solutions, is pleased to announce the acquisition of Stone Creek Towne Center, a shopping center in Cincinnati, Ohio. The property totals approximately 149,000 square feet and is ideally positioned in the market with an entrance seven hundred feet off Interstate 275 and excellent frontage along Colerain Avenue. The center is shadow anchored by Meijer and JC Penney and anchored by Best Buy, Old Navy and Bed Bath and Beyond, making it a true regional draw.
The property provides a multitude of lease up opportunities that can accommodate various size users, as well as an undeveloped pad with strong visibility from Colerain Avenue. Lamar has built a strong leasing pipeline in its early stages of ownership which should further enhance the center's strong position within the market. If you are a broker or tenant interested in joining an exciting tenant line-up at Stone Creek Towne Center, please contact Daniel Tartakovsky at the contact information listed below.
For questions related to the acquisition, please reach out to Frank Maresca or Kyle Hayes.
Frank Maresca | frankm@lamarco.com | 973-867-0612
Kyle Hayes | kyleh@lamarco.com | (973)-302-5678
Daniel Tartakovsky | dant@lamarco.com | (646) 623-5640
Website: www.lamarco.com
About Lamar Companies
Lamar Companies is a full-service, privately held, real estate investment company headquartered in Fairfield, New Jersey. Since its founding in 1972, the Company has routinely been ranked in the top 100 largest owners of retail shopping centers in the U.S. according to National Real Estate Investors rankings. Lamar primarily focuses on opportunities created by real estate economic cycles and underperforming assets across the United States and is a principal investor in projects for its own account and in partnership with major institutions. Throughout the years the firm has maintained its entrepreneurial roots as a hands-on operating partner with a deep expertise in retail space, and a unique ability to drive value for its investors.
Source: Lamar Companies