KingFish Technologies Launches Software That Keeps Energy Companies Running Lean, Mean and Clean
Press Release
•
Jun 9, 2022
Stay current with Current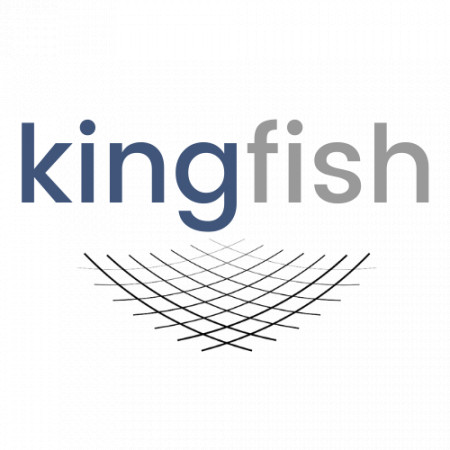 MARBLEHEAD, Mass., June 9, 2022 (Newswire.com) - Leading retail energy management company KingFish Technologies today announced the launch of its energy management software, Current. Designed to automate all aspects of energy companies' business processes, Current is a software solution for customers operating in the energy vertical (more specifically fuel, oil, propane, and HVAC). Current helps companies digitally transform by using data to drive day-to-day efficiencies, logistics and customer management, thereby creating the lean organizations the present-day economy requires.
According to KingFish Co-founder PJ Solomon, "Current automates the majority of retailers' everyday operational tasks, saving valuable time that can now be spent focusing on growth and efficiency. Many retailers remain mired in paperwork and phone calls, seasonal hires, etc. — 20th-century issues. Current software solves for all of this in a simple, straightforward, and cost-effective way."
With or without an online presence or website, Current's features are easily deployable. Current requires no code or downloading, enabling businesses to do more with less, quickly. Through a secure portal and backend system, Current provides visibility into company sales and operations in real time.
Current software enables companies to run on "autopilot," simultaneously and continuously managing the online ordering process in addition to communications, marketing and retention. The company's proven system is a game changer in its ability to convert "will call" customers into retained customers without the typical burdensome and antiquated analog processes that many companies still utilize. Overall, Current reduces churn and creates better margins.
Current's automation also generates alerts, creates orders, and sends texts and emails (modern technology most small retailers don't use) when a customer's tank is low and needs fuel. The platform will alert companies of the status the moment an order needs delivery. Current software is truly transformational for the energy industry.
"As energy costs soar, these companies' margins are getting squeezed and squeezed and squeezed. Owners now have to be on their A game; there really isn't any margin for inefficiencies or old-school systems. It's the big leagues now and every drop matters — literally. Our system can significantly reduce fixed costs such as labor. In fact, we've had seasoned veterans tell us our system does the work of 10 people!" says Co-founder Chris Buchanan.
About Kingfish:
KingFish Technologies is a Software as a Service (SaaS) provider for the energy industry. With initial products Current and Tank Tracker (contactless tank inspection and cataloging platform), built for the $50B/year U.S. heating fuel market (oil and propane), the company plans to expand into the $750B/year HVAC and deregulated electricity and natural gas markets by 2025. KingFish's software solutions improve operational efficiency by helping these offline companies manage their online businesses — giving them the technology and tools they need to run the day-to-day.
Contact:
Chris Buchanan
781.715.7609
Source: KingFish Technologies
Tags