KingFish Debuts Its All-in-One Software Solution for the Energy Services Industry
Press Release
•
Apr 28, 2022
Finally, Putting the Power Into the Hands of Energy Companies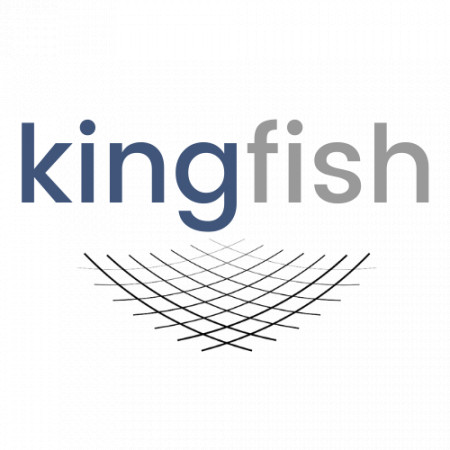 MARBLEHEAD, Mass., April 28, 2022 (Newswire.com) - Kingfish Technologies (from the founders of Slick Energy) has announced the launch of a platform designed to transform the energy services industry and create more sustainable businesses. The Company's all-in-one software solution, anchored by its data-driven customer management product, Current, enables fuel companies, HVAC, and energy services companies to completely streamline operations, optimize productivity, and increase profitability. Kingfish's highly-anticipated SaaS offering automates key business functions—e.g. secure payment processing, lead nurturing, customer engagement and retention—and enables business owners to focus primarily on the macro aspects of their organizations. Making companies more efficient by providing the tools they need to create a more sustainable, data-driven business is a key focus for Kingfish.
Like most sectors that have faced a digital reckoning, the energy industry is faced with the same problem: a new breed of consumer is representing most of the business that flows through the home energy ecosystem, yet a majority of retailers are ill-equipped to capture and retain their business. Consumers expect a seamless, technology-based experience, yet with the exception of a few larger, more established brands, almost all retailers lack the proper tools needed to run their businesses efficiently.
"It puzzles me that when the world is screaming 'energy, energy, energy' there isn't a solution to help the smaller companies that make up a significant portion of the $750B/yr home energy market. The entire vertical is ripe for change and needs to change. We believe that Current (powered by Kingfish) is that solution. It's going to have a much bigger impact and significantly alter how people run their companies. Being more efficient in the long run is a good start to changing how we transact the biggest commodity: energy," says Co-founder Chris Buchanan.
The Kingfish management team, led by Buchanan and PJ Solomon, see data and analytics as fundamental drivers of the modern energy services industry, yet this information is often overlooked or underutilized by SMEs. They developed their first Kingfish product, Current, with this in mind. Its uncomplicated, intuitive dashboard provides business owners with the critical information and insight they need to grow market share and profits. Current is loaded with features that simplify the sales and marketing process, moving transactional customers to relationship-based.
Solomon explains: "In a world that has a software solution for just about every niche vertical in our lives, why still isn't there anything that can help these companies and the consumer? My dentist, my dog walker, my car wash, my grocery store, my favorite restaurant, my travel agent all have some type of interface to make their business run smoothly and interact with me, the customer. With technology, day-to-day operations and customer retention should be easy, and yet there is a void in the residential energy space. Our software fills this void and brings companies fully into the 21st century."
Contact:
Chris Buchanan
chris@kingfishtech.com
781.715.7609
Source: KingFish Technologies Inc.
Tags