Kickstart DevOps Adoption Through BCS Technology's DevOps Assessment and PoC Service Now Available in the Microsoft Azure Marketplace
Press Release
•
updated: Jan 24, 2019
Microsoft Azure customers worldwide now gain access to BCS Technology's DevOps Assessment and PoC to take advantage of the scalability, reliability and agility of Microsoft Azure to drive application development and shape business strategies.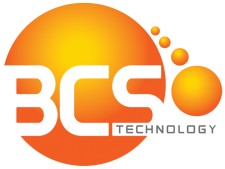 SYDNEY, January 24, 2019 (Newswire.com) - BCS Technology (BCS), a global IT consulting firm headquartered in Australia, today announced the availability of its DevOps Assessment and PoC service offering in the Microsoft Azure Marketplace, an online store providing applications and services for use on Microsoft Azure.
The service provides a DevOps assessment covering problem-area definition, vision creation and direction, risk analysis and infrastructure auditing, as well as a detailed roadmap of the implementation plan. As part of the assessment, BCS experts will help set up a DevOps pipeline for one application using Azure DevOps as a PoC. The roadmap will include an estimate for adoption of DevOps across all applications in scope where clients will then be guided from start to finish through their digital transformation and modernization journey.
"As more companies buy into the idea of high performance, increased agility and automation, undergoing such a transformation needs stakeholders to understand that this can't be treated as a side project but rather as a central business priority. This can be executed properly by the right people with the right experience and the correct understanding of your organization, which our service provides," said Richard Parhusip, commercial director for BCS Technology. "We've been hired to enter in all sorts of stages of the project – from assessment, right in the middle of implementation and even at the end to conduct guidance and training. Unfortunately, some companies think they have implemented DevOps but really haven't, with some even quitting the journey right in the middle; all that could have been prevented with the right partner."
Sajan Parihar, director, Microsoft Azure Platform at Microsoft Corporation, said, "We're excited to welcome BCS Technology to the Microsoft Azure Marketplace, which gives our partners great exposure to cloud customers around the globe. Azure Marketplace offers world-class quality experiences from global trusted partners with solutions tested to work seamlessly with Azure."
BCS' app modernisation practice has led and successfully implemented multiple digital transformation projects for high-profile clients across the globe in travel, aviation and finance. With deep roots in innovation and modern cloud-native architecture, BCS aims to evangelize the benefits of modern applications, making them smarter, more interactive, convenient and engaging.
To learn more about BCS Technology's DevOps Assessment and PoC service, register interest here or email info@bcstechnology.com.au.
The Azure Marketplace is an online market for buying and selling finished Software as a Service (SaaS) applications and premium datasets. The Azure Marketplace helps connect companies seeking innovative, cloud-based solutions with partners who have developed solutions that are ready to use.
About BCS Technology International
BCS Technology International (BCS) is an award-winning global IT professional services company headquartered in Australia, with offices in India, Singapore, Canada, the Philippines, Indonesia and Mexico. For 17 years, BCS consultants have pushed the bounds of emerging technologies, taking experimentation and adoption to new heights.
For more information, press only:
Jennifer Carreon
​​marketing@bcstechnology.com.au​​
Source: BCS Technology International
Additional Links