BCS Technology's Corda Single Node Solution Now Available in the Microsoft Azure Marketplace
Press Release
•
updated: Apr 2, 2019
Microsoft Azure customers worldwide now gain access to a one-click template of the open source Corda Single Node Solution to take advantage of the scalability, reliability and agility of Microsoft Azure to drive application development and shape business strategies.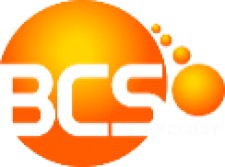 SYDNEY, April 2, 2019 (Newswire.com) - BCS Technology, an award-winning global IT professional services provider, announced the availability of its distributed ledger solution in the Microsoft Azure Marketplace, an online store providing applications and services for use on Microsoft Azure. BCS Technology customers can now take advantage of the scalability, high availability and security of Azure, with streamlined deployment and management.
The solution enables users to preconfigure Corda nodes to ensure streamlined connectivity when joining a network and uses the power of Azure to deploy a Corda Node securely with minimal downtime.
"We've provided a go-to solution for users to be able to connect their own CordApp to a network while addressing common issues encountered during the adoption phase such as subscription limits, connectivity methods and compatibility parameters. Our solution serves as a guide for users to preconfigure their nodes to match the network destination," said Asim Salim, blockchain practice lead of BCS Technology. "While working closely with R3 and the Corda community, we realised the need to easily automate a manual process through a simple one-click template and are continually enhancing and producing solutions to increase the efficiency of distributed ledger technology."
Sajan Parihar, director, Microsoft Azure Platform at Microsoft Corp, said, "We're excited to welcome BCS Technology's Corda Single Node Solution to the Microsoft Azure Marketplace, which gives our partners great exposure to cloud customers around the globe. Azure Marketplace offers world-class quality experiences from global trusted partners with solutions tested to work seamlessly with Azure."
The Azure Marketplace is an online market for buying and selling finished Software as a Service (SaaS) applications and premium datasets. The Azure Marketplace helps connect companies seeking innovative, cloud-based solutions with partners who have developed solutions that are ready to use.
About BCS Technology International
BCS Technology International (BCS) is an award-winning global IT professional services company headquartered in Australia, with offices in India, Singapore, Canada, the Philippines, Indonesia and Mexico, focused on delivering high-quality and cost-effective solutions. BCS aims to help companies gain a competitive advantage using the power of R3's Corda platform, smart contracts, unit exchange tokenisation, self-sovereign identity and property lending automation integrated into blockchain.
BCS Technology has released multiple solutions on the Azure Marketplace using blockchain and DevOps technologies and practices on Azure. Their impact in blockchain and distributed ledger technology has been acknowledged through their partnership with R3 and continuous contributions in the Corda community.
Click here to find out more about BCS Technology's Corda Single Node Solution or email info@bcstechnology.com.au.
For more information, press only:
Jennifer Carreon
BCS Technology
marketing@bcstechnology.com.au
Source: BCS Technology
Related Media
Tags
Additional Links