BCS Technology Takes Customer Engagement to the Next Level With Rewards API, Now Available in the Azure Marketplace
Press Release
•
updated: Mar 12, 2019
Microsoft Azure customers worldwide now gain access to Rewards API to take advantage of the scalability, reliability, and agility of Azure to drive application development and shape business strategies.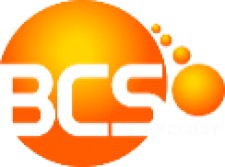 SYDNEY, March 12, 2019 (Newswire.com) - BCS Technology, one of Australia's leading IT service providers, has launched a new solution in the Microsoft Azure Marketplace that helps companies build their customer relationships through an effective Loyalty Programme. Rewards API, the solution that channels the power of Microsoft Azure, amplifies implementation time to get you up and running quickly and in the most secure way.
"We believe customer experience is the ultimate battleground in the competitive market, with thousands of companies vying for the same customer. Our solution uses an API (Application Programming Interface) that fully integrates the solution across the system of the organization, enabling customers to easily earn and redeem their rewards in real -time, even at the point of sale," said Richard Parhusip, Commercial Director of BCS Technology. "By creating a smarter loyalty solution, we are able to provide organizations with an application that ultimately closes the gap with their customers; channeling value propositions that deliver a deeper, more valuable customer relationship focused on enhancing their level of experience that supports their interests, while also protecting their security."
BCS Technology has helped organizations from across the globe build unique business models from cutting-edge technology, leading to a faster, more connected, and increasingly automated world. With more than 15 years of experience, BCS' approach to delivering custom applications is based on speed to market, innovation, flexibility, and cost-effectiveness to create market-ready solutions, ensuring businesses are built with a pillar of resilience and profitability all throughout their journey.
"Through Microsoft Azure Marketplace, customers around the world can easily find, buy, and deploy partner solutions they can trust, all certified and optimized to run on Azure," said Sajan Parihar, Director, Microsoft Azure Platform at Microsoft Corp. "We're happy to welcome BCS Technology's Rewards API solution to the growing Azure Marketplace ecosystem."
BCS Technology delivers flexible and configurable business solutions that support businesses across global industries, including Travel and Aviation, Banking and Finance, Healthcare, and Education. Through BCS' Microsoft Azure-certified specialists, clients take advantage of their digital expertise in making the move to the cloud.
To find out more about BCS Technology's Rewards API, visit their solution on the Azure Marketplace here or email info@bcstechnology.com.au.
About BCS Technology International
BCS Technology International (BCS) is an award-winning global IT professional services company headquartered in Australia, with offices in India, Singapore, Canada, the Philippines, Indonesia, and Mexico, focused on delivering high-quality and cost-effective solutions. BCS aims to help companies gain a competitive advantage using the best Blockchain practices to enable its customers with technology adoption from Design Thinking-led workshops and pilot concepts to complete the implementation of Blockchain solutions.
Today, BCS has delivered over 10 projects and POCs for companies in airlines, construction, and banking and finance, with a notable achievement of developing and implementing numerous blockchain solutions for a major bank in Australia.
For more information, press only:
Jennifer Carreon
BCS Technology
marketing@bcstechnology.com.au
Source: BCS Technology
Tags
Additional Links