Key Housing Announces September Featured Listing for Folsom, California, as The Falls at Willow Creek
Press Release
•
updated: Aug 26, 2021
Key Housing is a top-rated corporate housing locator service focused on key Northern California cities such as Folsom, Placerville, and Sacramento. The award for Northern California has gone to 'The Falls at Willow Creek.'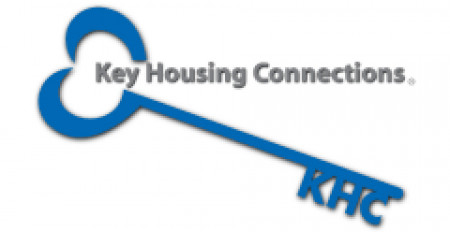 WALNUT CREEK, Calif., August 26, 2021 (Newswire.com) - Key Housing, a top-rated corporate housing service for all of California including California's Gold Country region east of Sacramento, is proud to announce the winner of its featured listing for September 2021. The award has gone to "The Falls at Willow Creek" apartment complex located at 1780 Creekside Drive, Folsom, California, 95630.
"The Falls at Willow Creek is a home away from home for anyone looking for corporate housing in and around Folsom," explained Bob Lee, President of Key Housing. "Folsom is known as a technology center, with important companies like Intel, Inphi, and Collabera located in and around the vibrant community in Sacramento County."
Persons who want to view the NorCal winner of the designated listing for September 2021 can visit it at https://www.keyhousing.com/corporate-rental-properties/falls-at-willow-creek/. The page explains the amenities of the property which include a 100% fiber network for high-speed internet as well as a club room with fireplace and free WiFi. In this way, the community is internet-focused, which is ideal for high-tech workers who come to Folsom looking for corporate housing. Short-term housing isn't easy to find in Folsom, but this community brings best-in-class amenities such as high-speed internet and incredible views. Secondarily, the complex is close to nature with walking, jogging, and bicycling trails nearby, making it possible for tech workers to take a break from the internet by enjoying the spectacular lifestyle of California's "Gold Country." Persons who want to browse all listings for Folsom, California, short-term corporate rentals can visit https://www.keyhousing.com/corporate-housing-city/folsom/.
ABOUT KEY HOUSING
Based in Folsom, California, Key Housing Connections Inc. (https://www.keyhousing.com/) specializes in corporate housing and serviced apartments in large cities like San Francisco, Los Angeles or San Diego as well as smaller cities like Fresno, Burbank, and Carlsbad. Key Housing is a leader in affordable, friendly, short-term and corporate housing in places like Bakersfield, Encinitas, Hermosa Beach, and just about every city in California. Whether it's a San Diego serviced apartment or a San Francisco furnished rental, just search, click or call today.
Source: Key Housing