Key Housing Announces Focus on East Bay Short Term Rentals With September Designee in Pleasanton, California
Press Release
•
Sep 7, 2022
Key Housing leads California for business people and travelers who are searching for luxury rentals that qualify as short term or corporate housing. The company is highlighting short term rentals in Pleasanton, California, by identifying a premier apartment complex.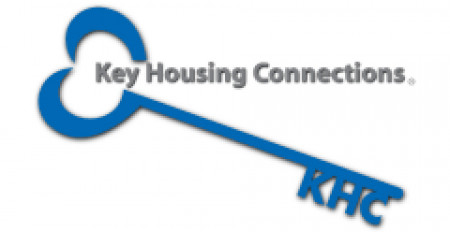 PLEASANTON, Calif., September 7, 2022 (Newswire.com) - Key Housing, a top-rated corporate housing service for California from San Jose to Riverside at https://www.keyhousing.com/, is proud to announce a renewed focus on East Bay premium corporate rentals. The company is selecting "The Galloway" located at 5789 Gibraltar Drive, Pleasanton, California 94588, as the Northern California featured listing for September 2022.
"Pleasanton is Bay Area living at its best, including its warmer and drier climate than San Francisco," explained Bob Lee, President of Key Housing. He continued, "By selecting 'The Galloway' as the featured listing for Northern California for August, we are highlighting the East Bay as a fantastic place for a short term corporate rental."
The featured listing can be viewed at https://www.keyhousing.com/corporate-rental-properties/the-galloway-2/. With a diverse selection of more than 20 different floor plans, the studio, 1-, 2-, or 3-bedroom apartment homes and live/work residences are sure to meet the needs of busy corporate travelers. Europeans, in particular, will be delighted to know that some of these units may qualify as "serviced apartments," which in American vernacular are called "furnished apartments." Restaurants, grocery stores, and entertainment are just minutes away, and downtown Pleasanton is just a short drive. If you commute to work, BART (https://www.bart.gov/) is minutes away and access to major Interstate 580 is less than two miles away.
The complex is convenient to major employers in Pleasanton including Kaiser Permanente, Safeway, Oracle, and Workday Incorporated. Indeed, with Pleasanton being a transportation hub, the complex is an ideal choice for a business traveler who wants to be close to most of the Bay Area but not deal with the congestion and noise of urban communities such as Oakland, Berkeley, or San Francisco. Those who want to browse Tri-Valley short term corporate rentals can visit https://www.keyhousing.com/corporate-housing-area/tri-valley/, which includes not just Pleasanton but also Dublin, Livermore, and San Ramon.
ABOUT KEY HOUSING
Based in Folsom, California, Key Housing Connections Inc. specializes in corporate housing and serviced apartments in large cities like San Francisco, Los Angeles or San Diego as well as smaller cities like Fresno, Burbank, and Carlsbad. Key Housing is a leader in affordable, friendly, short-term and corporate housing in places like Bakersfield, Encinitas, Hermosa Beach, and just about every city in California. Whether it's a San Diego serviced apartment or a San Francisco furnished rental, just search, click or call today.
CONTACT:
Key Housing
(800) 989-0410
https://www.keyhousing.com/
Source: Key Housing