Key Housing Announces Fashionable Angle on Serviced Apartments in San Diego With Choice of October Designee
Press Release
•
updated: Sep 23, 2020
Key Housing is proud to identify the 'Apex Mission Valley,' a premier apartment complex in San Diego as its August designee due to its strengths in the serviced apartment category. The fashionable San Diego property makes guests feel at home with incredible amenities.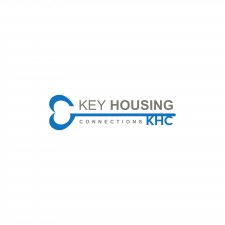 SAN DIEGO, September 23, 2020 (Newswire.com) - Key Housing, a professional housing service helping busy short term and corporate travelers find so-called serviced (furnished) apartments in California, from San Jose to San Diego, San Francisco to Los Angeles at https://www.keyhousing.com, is proud to announce its October 2020 Southern California designee as "Apex Mission Valley." Located at 7084 Friars Road in San Diego, the complex works hard to help guests feel at home in a fashionable, convenient location in San Diego.
"Fashion when it comes to apartments really means amenities and location," explained Bob Lee, President of Key Housing. "Among the reasons we selected 'Apex Mission Valley' for serviced apartments in San Diego was both attributes. The complex offers incredible amenities and its location is second-to-none for persons who want a home away from home in San Diego."
Persons seeking to view the complex can visit https://www.apex-mv.com. There, they can either use the 3D tour feature or click on the schedule a tour link to visit the complex in person. Either way, they can see the incredible amenities such as the business center, the fitness center and recreation room, the bike racks and storage, as well as the outdoor pool with fireplace and barbeque areas. Even better, the complex is situated not far from Highway 163 and US Interstate 8, making it just minutes by car from Old Town and Downtown San Diego. Persons interested in booking it as a serviced apartment complex should visit the San Diego furnished rentals page at https://www.keyhousing.com/rightside.asp?action=form3&ID=853. There, they can review the complex amenities and reach out to a housing consultant.
ABOUT KEY HOUSING
Based in Folsom, California, Key Housing Connections Inc. (https://www.keyhousing.com) specializes in corporate housing and corporate rentals in cities like San Diego, Huntington Beach, and Costa Mesa. Whether the need is for a serviced apartment or short-term rental, corporate housing, or short-term apartments, browse our listings to find the location that fits one's short-term corporate housing needs. We are competitive with extended stay hotels in cities such as Irvine, Newport Beach, and Mission Viejo. People seeking pet-friendly corporate rentals or corporate relocation services depend on us for furnished apartments and other temporary housing needs. Whether after San Diego corporate housing or short-term rental in Santa Ana, we can aid the search for the right apartment in the Golden State. After all, we're among the top-rated short-term apartment listing service in areas like Orange County and Los Angeles County. Whether it's serviced apartments or a furnished rental, search, click or call today!
Key Housing Media Relations
(800) 989-0410
Source: Key Housing