Kevin P. McCabe, Carpenter Contractor Trust President Appointed to Port Authority of New York & New Jersey Board
Press Release
-
updated: Feb 26, 2018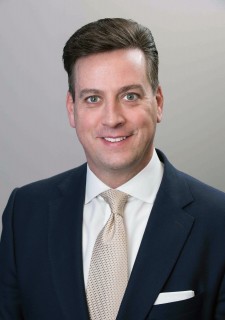 EDISON, N.J., February 26, 2018 (Newswire.com) - Kevin P. McCabe, president of the Carpenter Contractor Trust (CCT), was recently appointed to the board of the Port Authority of New York & New Jersey by former New Jersey Governor Chris Christie.
The Port Authority is a bi-state agency that is responsible for building, operating and maintaining critical transportation and trade assets.
"I am honored to serve on an important board that affects the daily lives of people in New Jersey and New York," said McCabe. "Through a policy of cooperation and inclusion, I believe we can approach our duties with a sense of optimism and create a vision for the future."
During his presidency at the CCT (www.cctnetwork.org), he has led the trust from a single state entity to a multistate, multimillion-dollar organization. The trust is a labor-management cooperative that serves as the marketing arm of the Northeast Regional Council of Carpenters and its union contractor associations.
McCabe also serves as the Chairman of the Middlesex County (New Jersey) Democratic Organization.
Previously, McCabe served as the Commissioner of the New Jersey Department of Labor and Workforce Development and as the Chief of Staff to the Mayor of Woodbridge.
He also serves as a board member of the John J. Heldrich Center for Workforce Development at Rutgers University and as a trustee for the New Jersey Hall of Fame Foundation.
McCabe is a former adjunct professor at Kean University, teaching Labor Management. He is the co-author of a book, "Not Just Getting By: The New Era of Flexible Workforce Development," which explored the challenges faced single mothers faced as they try to improve their family's financial well-being.
McCabe holds a Master of Public Administration degree in the School of Public Affairs & Administration from Rutgers University and a Bachelor of Arts degree in Political Science from Kean University.
He resides in Sewaren, New Jersey, with his wife, Laurie, and their son, Conor.
Source: Carpenter Contractor Trust
Share:
---
Categories: Business News, Government News, Construction
Tags: Carpenter Contractor Trust, Kevin McCabe, Kevin P. McCabe, Northeast Regional Council of Carpenters. Port Authority of New
---