Keep Family Memories Alive: Website Relaunch Allows You to Easily Turn Your Story Into a Book
Give the gift that never ages this holiday season
Press Release
-
updated: Dec 15, 2016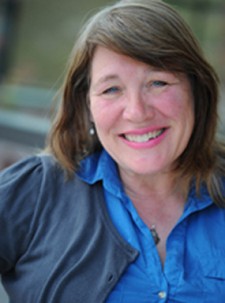 Seattle, WA, December 15, 2016 (Newswire.com) - Write Heart Memories® announces the relaunch of their website and service to help families save and preserve the memories of their loved ones in a neat booklet form.
Write Heart Memories is a product by writer and company founder Beth Lord and as she says, "It solves the problem of lost memories by concisely and compellingly turning your loved ones stories into precious mementos that will be passed on for generations." She adds: "Unless we've been careful enough to do that, we often don't have time to turn our life stories into an easily accessible tool that can be passed onto future generations". Samples can be viewed at the newly relaunched and reconfigured website: http://bethlord.com.
"Beth is so much more than a writer. Her parents have been married for 49 years and she wanted to give them a special gift to commemorate their anniversary. The result is an extraordinary mix of history, photos and narrative. It's simple in concept but quite complex in practice," said Kim Diller, satisfied customer. "To tell you the truth Beth, I'm dealing with Rick's headstone right now and can't bare to look at his story proof right now, but I'm glad we spent the time with you and gathered his stories before he passed on," said Katie, a grieving but satisfied customer.
According to Kate, a spokesperson for Write Heart Memories, Beth knows that everyone has a story to tell and her products showcase those stories, no matter what they are. "Humans strive for connection," she says. "I help provide the opportunity for those connections to occur and for future generations to understand dreams that were shattered, realized or put on the shelf in your family's own words."
Books can chronicle family memories, track the growth of a child, celebrate the birth of a baby or pregnancy story, the opportunities are endless.
Customers are encouraged to visit the website, and learn more about the different packages available ranging from simple do-it-yourself options to customized one on one sessions with Beth.  
To find out more about Beth Lord and the stories she tells, visit BethLord.com, sign-up for her newsletter, blog,  and follow her on social media ~ @BethBLord (Twitter Handle), WriteHeartMemories (Instagram Handle. www.linkedin.com/nhome/?trk= (LinkedIn Handle) and  https://www.facebook.com/TurnYourStoriesIntoBooks/ (Facebook Handle)
Source: Write Heart Memories
Share:
---
Categories: Healthcare, Parenting, Society
Tags: convert my story into a book, how to tell my story, save my story, saving memories
---