Beth Lord Announces Her New Book the Self Care Q&A Journal
Press Release
•
updated: Mar 11, 2017
Self care means different things to different people and one size does not fit all. In this book Beth Lord helps you define self care based on your needs and what is more valuable to you.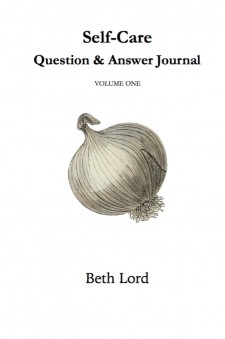 Seattle, WA, March 11, 2017 (Newswire.com) - Beth Lord, the leading Occupational Therapist & Feldenkrais Practitioner announced the publication of her new book 'Self Care – Q&A Journal' geared towards people who understand that they are unique and what they value may not be the same as their neighbor. She invites you to join her on this journey of self discovery.
Speaking from her home in Seattle, WA, USA, Beth Lord, author of the book says "We must accept the facts that we are not robots. God made us all unique and we must acknowledge that. What worked for someone else may not work for you as you are not that person. You must take care of yourself but first discover your inner self by peeling off one layer at a time. Find out what causes stress in your life and then learn to handle it"
Get to know your inner self and then prepare a plan that is just for you.

Beth Lord, CEO
Beth Lord further adds, "The purpose of this book is to guide the reader into greater self-awareness through simple chapters on stress and the areas of stress that affects your daily life and your productivity. Your daily storylines, too many plates spinning, you're tight and forget to breathe and you don't know when to say, "no. Maybe you have some habits that you are unaware off but is causing stress in your life or in the lives of those around you. "
She adds, "Once you identify the issues or habits that cause stress in your life, you'll need this book to guide you on the path to change and improvement. It takes 66 days to change a habit. Seven easy chapters with lessons will help you peel the layers and get to the core of self-care; making you a better person for yourself, your family, your business, and community.". "You'll love it!" she adds.
You can order the book at BethLord.com and can sign up for her newsletter also while on her website.
Beth is an Occupational Therapist, Feldenkrais Practitioner, Founder, and CEO of Beth Lord's Write Heart Memories® which is a therapeutic writing service and publishing company for you to turn your stories into books.
Source: Write Heart Memories