Kalvara Wins 2019 Connoisseur Cup
Press Release
•
updated: Jul 12, 2019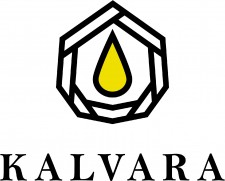 DENVER, July 12, 2019 (Newswire.com) - ​Kalvara is announced as the winner for best beverage infusion technology at the 2019 Connoisseur Cup. This is the first year Kalvara has entered the prestigious competition. Founded by the Cannabis Connoisseur's Coalition (CCC), the Connoisseur Cup has existed, in one form or another, for over eight years, making it one of the most prestigious competitions in the cannabis industry.
Kalvara, in its first year on the market and first entry into the Connoisseur Cup, impressed judges with a stellar performance in scoring categories and beyond. With the innovative, patented technology of the Vessl™ closure and dispensing system, Kalvara outshined the competition with its ability to preserve natural ingredients without the use of artificial preservatives and an even more impressive capacity to distribute a precise dose to the consumer every single time. In the cannabis industry, edible and drinkable products are notorious for their inability to provide a consistent dosage within each serving. Many factors contribute to this problem, however, Kalvara has found the solution in Vessl™.
According to Tom Vigil - SVP Business Development for Kalvara, "We could not be happier to win this coveted award. More importantly, I want to thank and recognize Pure Greens for supplying the very best cannabis oil to help create Kalvara, the best consumable edible on the market today." To learn more about Pure Greens and their cultivation services, please visit www.puregreens.com.
The Connoisseur Cup aims to identify the most desirable cannabis products on the market by hosting a rigorous, six-month string of qualifiers leading up to the finals in April, just in time for 4/20 weekend. There are a multitude of categories represented in the competition; some examples include, best overall flower, best medical Indica flower, best oil cartridges and pens, best infused deserts, and of course best beverage infusion technology. The awards ceremony will be held at Herman's Hideaway, a place holder for the real location that is to be disclosed to attendees only. More information about the Connoisseur Cup and other CCC events can be found at https://cannacup.club/.
About Vessl Inc.
Vessl, Inc. (www.vesslinc.com) is a privately owned company based in Tempe, Arizona, dedicated to eliminating the disposable bottle paradigm and re-defining eCommerce. Vessl owns the worldwide, exclusive rights to the patented Vessl closure and delivery device, which allows the delivery of fresh ingredients without the need for artificial preservatives. Vessl sells its Vessl™ closure for various proprietary and third-party applications around the world, including its own Tea of A Kind (www.drinkteaofakind.com), as well as Kalvara (www.kalvara.com) and other brands. Contact Karin Gerlach, VP of Marketing, at 1(859) 462-1820 or Karin.gerlach@vesslinc.comfor further information.
###
Source: Kalvara