Joy Organics' Wholesale CBD Oil Program Seeks to Capitalize on Legalization of CBD Oil in All 50 States
Press Release
•
updated: Dec 21, 2018
Get in on the multi-billion dollar market boom with Joy Organics' wholesale CBD oil products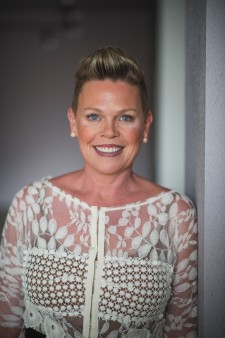 FORT COLLINS, Colo., December 21, 2018 (Newswire.com) - Have you ever watched an industry completely change overnight? Following the passing of the 2018 Farm Bill by Congress and the president, hemp will be legal in all 50 states. This landmark moment opens the door for more research on, and regulation of, CBD products. As consumers become more aware of the therapeutic benefits of CBD, the industry is expected to hit a massive boom. National Frontier Data projects the CBD market will hit $22 billion by 2022. "Now is a better time than ever to easily share in the market boom by becoming a wholesale partner with Joy Organics," states Todd Smith, Chief Partnership Officer at Joy Organics.
Joy Organics views the relationships they make through their wholesale program as a true partnership. Becoming a wholesale partner means that a retailer can buy high-quality, organic CBD products at wholesale price discounts of 50-60%. The Joy Organics wholesale program was created to give the retailer a thoughtful B2B customer experience. These are some of the benefits unique to Joy Organics:
I was having a hard time sleeping, waking up frequently throughout the night. I started using CBD for my sleeping issues, which worked great, but then I also found relief from pain coming from a shoulder injury.

Joy Smith, Joy Organics founder
With free USPS same-day shipping, wholesale partners can quickly get a return on their investment by selling Joy Organics products at their suggested retail price.
Low minimum orders (as little as 24 units).
Free display materials and complimentary brochures.
Lab results on product quality for every item.
Joy Organics provides everything needed to seamlessly roll out a new retail category. Businesses can easily navigate the new and thrilling world of legalized CBD products with Joy Organics as a partner. Members of Joy Organics' Wholesale Program have access to the complete line of full spectrum, premium grade CBD products, including:
CBD Softgels
CBD Tinctures (Tranquil Mint, Orange, Lemon, Natural)
CBD Softgels with Melatonin for Sleep
CBD Softgels with Curcumin
CBD Salves
CBD Vape Pens & Cartridges
CBD Pet Treats
What sets Joy Organics apart from other CBD products is their premium grade CBD, commitment to excellence and focus on customer experience. You can recommend Joy Organics CBD products with peace of mind because every batch is tested in-house for quality assurance. For transparency purposes, a third-party laboratory verifies the results of these tests monthly. To date, Joy Organics has never failed an inspection. Joy Organics stands by the purity of their products and will provide a lab result for any purchase.
Joy Organics founder Joy Smith has experienced the benefits of CBD firsthand. "I was having a hard time sleeping, waking up frequently throughout the night," Joy said. "I started using CBD for my sleeping issues, which worked great, but then I also found relief from pain coming from a shoulder injury." When Joy found the results she was looking for, it motivated her to help others live their best lives by finding the same relief.
Joy's commitment to quality inspired her to create the most potent CBD products possible. This is why Joy Organics implements state-of-the-art nanoemulsion technology when formulating their softgel products. With cannabinoid particles as small as 25 nanometers, Joy Organics' line of CBD softgels can cover a greater surface area. Due to particles being 200 times smaller than other CBD products on the market, it increases the bioavailability of some Joy Organics products three to five times in comparison.
In light of the new Farm Bill provision, CBD research will continue to grow. Inevitably, Joy Organics products will evolve with these scientific breakthroughs. Their team of specialists is always keeping up to date with the latest research while formulating new products every month. The time has never been better for business owners to be a part of the unyielding growth of the CBD industry.
__________________________________________________________________________
If you'd like to learn more about Joy Organics' wholesale CBD oil program, visit their page here: https://joyorganics.com/wholesale-cbd-oil-reseller/. E-mail wholesale@joyorganics.com for more information.
Joy Organics is a family owned and operated producer and seller of premium CBD products. They are based out of Fort Collins, CO with retail locations in Fort Collins CO, Austin TX, and Deer Park, IL. They stand firm in their commitment to help people: Live their best lives, now.
Media Contact:
Hannah Smith
Director of Communications
hannah@joyorganics.com
941-705-1814
Source: Joy Organics
Related Media
Tags
Additional Links