John Van Steenkiste Lobbies State Senators for Bouncer Regulations Laws
Professional private investigator John Van Steenkiste is lobbying for new bouncer regulation laws after a series of physical assault cases involving bouncers and civilians. Due to the lack of formal regulation and licensing of bouncers in clubs and bars, altercations between bouncers and patrons can result in serious injuries or even death.
Press Release
-
updated: Sep 12, 2017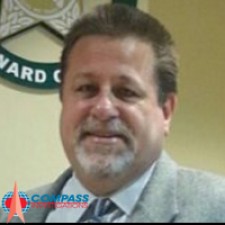 FORT LAUDERDALE, Fla., September 12, 2017 (Newswire.com) - John Van Steenkiste, a professional private investigator with 30 years experience working in the civil and criminal investigation field, is lobbying for new laws on bouncer regulation. Currently, there are no laws requiring bouncers in clubs or bars to be licensed, trained or registered with any official group or public body.
According to John, "Bouncers are just normal people that look tough. They don't have any official training and they don't have to be licensed at all, which is why we need laws to prevent the patrons of bars and clubs from being hurt or even killed." Because bouncers are average civilians, they do not have the legal right to use force beyond the rights of a normal citizen. This means that they cannot use excessive force in a situation where it is not called for, nor can they use force in a situation where it has not been used against them.
It is inevitable that there will be bouncer interaction at some point in the social activities of ordinary people. For this reason, it becomes important to be educated in what bouncers are not allowed to do when it comes to addressing a civilian or patron of a social event or premises.
Unless a bouncer is faced with a physical threat of harm to themselves, they are not allowed to use force or any severe physical interaction on patrons, such as:
·         Hitting, punching, or kicking a patron
·         Pushing or physically throwing patrons out of the premises
·         Restraining patrons through physical techniques such as a chokehold or joint lock
·         Using weapons, crowd control, or self-defense items such as pepper spray or mace
If you have found yourself a victim of bouncer abuse or if you have encountered any of the above actions from a bouncer on yourself or a someone you know, contact John Van Steenkiste today. Seeking the help of John Van Steenkiste and Compass Investigations ensures that the pattern of poor bouncer conduct and behavior is addressed and ideally stopped.
Source: Compass Investigations
Share:
---
Categories: Legal Rights, Assault, Law
Tags: Assault, Bouncers, Law, Private Investigation
---