JLB Announces Web Design Trends Taking the Field in 2019
Press Release
•
updated: Feb 18, 2019
Nashville's Largest Web Marketing Services Firm Announces Anticipated Web Design Trends for 2019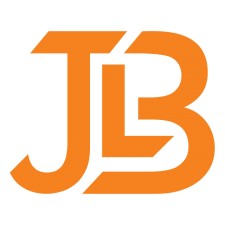 NASHVILLE, Tenn., February 18, 2019 (Newswire.com) - JLB, the largest web marketing services firm in Nashville, Tennessee, led by CEO Ken Royer, Air Force veteran and previous executive of telecommunications enterprises AT&T and Earthlink, announces anticipated trends for Web Design in 2019. With clients like Boys and Girls Club, United Way of Williamson County, National Corvette Museum and Florida Panthers, JLB stands tall as an industry leader and subject matter expert.
As the country approaches the final chapter of this decade, it's good to reflect on how much has shaped and evolved: mobile experiences dominate the digital market now, virtual reality is ramping up to take control in the near future, and one leading search engine lost its top spot on the list of 100 most valuable U.S. brands. Things the market would not have anticipated happening are hitting this year, but one thing has not changed – consumers check you out online first.
Keeping ahead of the curve on the digital front will allow any company to cut out the competition. How can they achieve that? A great website is the first step. Let's look at what a great website may look like for 2019.
PROVIDE MORE VIDEO CONTENT
Our culture is moving deeper into the "show me don't tell me" mentality and online interactions support it. Consumers are less likely to read any content word-for-word than they are to watch someone present it.
FOCUS ON MINIMALISM
A design trend that makes the rounds every few years, cutting down the fluff in design and displaying more polished and clear initiatives is a great tactic. This is likely coming from an over-abundance of advertisements and in-your-face marketing that makes consumers drawback and want a more direct approach that they can drive themselves.
UNIQUE NAVIGATION STYLES
The market has seen all kinds of navigation and website menu styles throughout the prior years: massive mega menus with every website page available listed, consolidated and page-driven navigations that lead a web visitor down a specific and intentional path and, of course, the tried-and-true top-style horizontal bar menu. This year, marketers are seeing a shift into a new paradigm – unique and imaginative website menus. Of course, a business's own industry's trends should be considered and how well-received this would be for those audience members, but it's also a good way to get consumers out of their browsing habits and encourage a more focused approach to viewing marketing content.
REIMAGINING THE HERO SECTION
How many websites around have a few images on rotation at the top of their site, with a catchy phrase on top? Probably all of them at this point. Web design hit a habit here that marketing professionals are glad to see being redefined. As the first thing a consumer sees, the top of a homepage should always explain who a business is, what they offer and why a visitor should keep reading. Creativity shines here and partnered with the right marketing team it's nearly guaranteed that an audience will be captured at the first impression.
THE HELVETICIZATION OF BRAND IDENTITY
This can easily be summed up as going from "fun" to "finished" as a design. Brands like MailChimp, Marketo, Uber, and others went from a decorative font in their brand to a customized sans-serif font, sometimes changing the casing of the letters. It's a way to refresh a brand, but taking this direction also feels like evolution or growth into a more refined company.
This year is sure to usher in more changes, and this is by no means a final list of design trends. Ken Royer attests, "We see these trends taking hold and encourage you to consider what you can do with your brand and website to update, refresh and keep up with the market. The power of the internet for your business should not be undervalued." JLB will continue to monitor the web industry for developing technologies and trends, capabilities that benefit businesses and our clients, so stay tuned.
About JLB
A full-service digital agency providing the only managed marketing service for businesses, they help companies -- from small to large -- grow and thrive with a strong internet presence. All critical services are under one vendor, with one bill and central support. Recognizable brands include the Florida Panthers, Star Physical Therapy, United Way, Meridian Medical Management and many more.
JLB is proud to be a veteran-owned business with over 16 years of success with an award-winning team of in-house industry experts that are dedicated to each client to provide unsurpassed results. Marketing, technology, software, and people are all in one place with UNLIMITED support that matters. Our exceptional work does not go unnoticed.
For more information, call 615-794-2123 or request a free initial consultation online at https://www.jlbworks.com.
Source: JLB