Jason Willins to Walk Around Colorado
Press Release
•
updated: Feb 10, 2017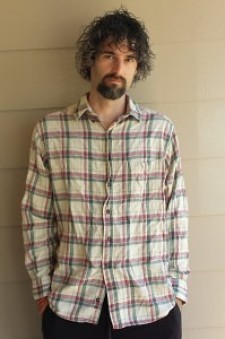 Denver, CO, February 10, 2017 (Newswire.com) - ​Jason Willins, a massage therapist from Denver, CO, has set himself an incredible challenge: to walk around the border of Colorado. He is currently raising money for this through sponsorships, and he will be doing his walk to accomplish two things. First, he wants to draw attention to the crowded and crumbled roads in Colorado.
"Colorado transportation officials estimate the state faces a $1 billion shortfall on its road and bridge needs. And this comes as rising population in the metro areas is only adding to the congestion problems." - Denver Post
Plan to Document the State of the Roads in Colorado
One of President Trump's big promises is to invest in infrastructure, and nowhere is this needed more than in Colorado. Jason Willins will bring with him a personal camera to record and document the current state of the roads in an effort to raise awareness. City officials have claimed that the money that will now no longer go towards the Affordable Care Act, which President Trump has repealed, will go towards infrastructure instead, but Willins feels that it is too little too late. Additionally, as a massage therapist, he understands the importance of health and well being, and is unsure whether health should be sacrificed for roads.
Request for Sponsorships to Address the Issue of Education
While he is doing the walk to raise awareness about the state of the roads in Colorado, he will also be requesting sponsorships to address one of the far more pressing problems in the state: the issue of education. A great deal of money is needed to increase educational standards across the state. However, due to the Public School Finance Act of 1994, it is incredibly difficult to actually get this money together.
Educational attainment is something very close to Willins' heart. He, himself, never finished high school and had to eventually complete a GED by going to night school. Determined to change his life, he then went to college, eventually becoming a certified massage therapist. He was able to do that through sheer determination and drive, but he is worried about the many people in Denver who will not have that same opportunity, and who might end up going through life with too little education to make something out of themselves.
The Connection Between Educational Attainment and Poverty
He also believes that educational attainment is linked closely to poverty levels: 630,786 people in the state out of a population of 5,237,149, currently live in poverty. About 15.1% of children in the state live below the poverty line, and 12% are young people who are disconnected, meaning they do not attend school. In fact, just 77% of children in Colorado finish high school, something that Jason Willins wants to see improved.
Willins has a long walk ahead of him as well as a long period of training, as Colorodo is 380 miles long and 280 miles wide. Colorado is also the 8th largest state in the country. However, Jason Willins has shown drive, passion, and determination all of his life, and he knows that he will be able to complete his planned walk. He is currently looking for sponsors to assist him in his endeavor.
Source: Jason Willins
Related Media