NetReputation Launches Seller Rating Support for Major Search Engine
Press Release
•
updated: Jan 31, 2019
Google Seller Ratings (GSR) will drive leads, engage buyers, and yield more sales for businesses selling products or services online. Now available through NetReputation.com, GSR will significantly increase Google Ad visibility, click-through rate, and overall return on internet advertising investments.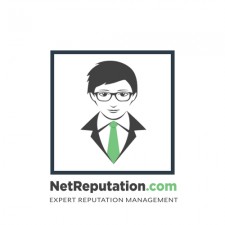 SARASOTA, Fla., January 31, 2019 (Newswire.com) - NetReputation.com is proud to announce the release of their latest service offering: Google Seller Ratings (GSR) Support.
After being awarded the #1 online reputation management firm by DigitalExits and EbizNewswire, NetReputation is ready to share their GSR support with their clients.
GSR is a Google Adwords extension that showcases a business' average consumer ratings and reviews alongside each search result. Seller ratings are based on a business' average review rating across various Google approved review platforms (Google, TrustPilot, TripAdvisor, and many more).
GSR is now available to prospective clients who have generated a minimum of 100 reviews across various platforms. NetReputation is on a mission to make sure their clients are found at the top of Google.
Seller ratings are quite simple, yet yield higher conversions and improved click-through rates when compared to those without. GSR consists of either star ratings or reviews that are visible just beneath a specific search result (paid or organic). Not only do the stars alone draw the eyes of consumers, but GSR creates an automatic sense of trust between the company and each consumer.
90 percent of consumers read online reviews before making a purchase, seller ratings make that process much easier.
GSR for Local Businesses
NetReputation helps small- to medium-sized local businesses to better improve their online visibility and overall online reputation. This is accomplished by increasing the rankings and authority of a website in a way that entices users to click on a particular search result after seeing 3.5, 4 or 5-star reviews. GSR is a click-through magnet.
NetReputation makes it their mission to implement a strong seller rating that allows consumers to automatically know you are a trusted brand with a great reputation. GSR significantly improves the conversions and overall ROI of any business' ad campaign(s). GSR instantly overcomes the obstacle of needing social proof or trust before consumers visit your website.
2018 GSR Statistic: Google Seller Ratings on Adwords Campaigns have reported a 17 percent increase in click-through rates. This, in turn, lowers your cost-per-click (CPC) as well as generates more traffic onto a particular website.
Netreputation Handles Your GSR Support for You
In order to register for GSR and be approved, there are many requirements that NetReputation will help their clients fulfill.
You must have an average star rating of 3.5 stars across 100 verified review platforms that have been created within the past 12 months.
Adwords campaigns must be set to specific display options in order for GSR to be visible.
NetReputation goes the extra mile to ensure reviews are left from various states (if applicable). They do this because Google limits the visibility of reviews depending on where that consumer is searching online. For example, people in Miami will only see reviews in Miami, not reviews left in the Dallas area.
What is the point of GSR?
NetReputation quickly realized that consumer ratings and online reviews were crucial to the overall success of a business. The more reviews a business has, the better they generally perform when compared to businesses who have negative or no online reviews.
The team at Net Reputation believes that enabling and properly managing your GSR extension should be at the top of every business' SEO agenda. To learn more, visit NetReputation.com.
Source: NetReputation
Related Media