Jason Flom and Kim Kardashian West in Conversation About the Julius Jones Case on 10th Season of 'Wrongful Conviction With Jason Flom'
Press Release
•
updated: May 20, 2020
Guests Include Jones' Family and Current Attorney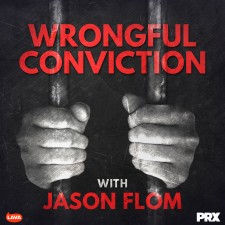 Wrongful Conviction with Jason Flom Launches 10th Season with Episode on Julius Jones

Guests Include Jones' Family, Current Attorney, and Advocate Kim Kardashian West

Despite a Trial Plagued by Racism and Evidence of His Actual Innocence, Jones Could Be Executed This Fall​
NEW YORK, May 20, 2020 (Newswire.com) - In the fall of 1998, Julius Jones had the whole world ahead of him. He was a freshman who planned to study engineering and was attending The University of Oklahoma on an academic scholarship. The following summer, just three days after his 19th birthday, Jones was awakened and dragged out of bed, barefoot and shirtless, and taken into police custody as a murder suspect. In 2002, he was convicted of killing a prominent local businessman – this after eyewitness testimony that should have excluded the young man as a suspect, as well as overt racial bias both in the news media and in the jury box.
Jones has been on death row ever since 2002 and he's facing execution as early as the fall of 2020. In the Season 10 premiere of Wrongful Conviction with Jason Flom – to be released on May 20 – special guest Kim Kardashian West joins Flom to discuss Jones' case and the race for the State of Oklahoma to grant him clemency before it's too late.
Every layer of Jones' case was tainted by racial bias, from racially charged news coverage of his case to the fact that 11 of the 12 jurors who voted to execute him were white. According to Jones' clemency report, one of the jurors said the case was a waste of time and that "they should just take the n***** out and shoot him behind the jail." The juror was not dismissed from the case.
Jones was also subject to racist treatment from police.
"The officers were high-fiving one another and told me: 'You know you're gonna fry,'" Jones said in his clemency report. "While being transferred from an Oklahoma City police car to an Edmond police car, an officer removed my handcuffs and said: 'Run, n*****, I dare you.' I stood frozen, knowing that if I moved, I would be shot and killed."
His legal team at trial was reported to be woefully inadequate – having never worked on a death penalty case before – simply stating "The defense rests" when it was time to present Jones' case. They presented no exculpatory evidence, even though there was plenty available. No witnesses were called even though they were present and available during the trial, while a co-defendant who testified against Julius in exchange for leniency (after he confessed to his involvement in the crime) was heard bragging that he "set Julius up." Despite all of this, Jones was convicted and sentenced to death.
"Forget the dubious quality and effort of Julius' defense and the shocking level of racial bias. Those facts alone should have been enough to unravel this disaster," said Flom. "Then consider that the only evidence connecting Julius Jones to this horrible crime for which he's stuck in a literal dungeon – on Oklahoma's death row for over 20 years with his life in the balance – are the words of two highly incentivized witnesses, both of whom happen to be career criminals who were offered the chance to avoid lengthy prison sentences in exchange for their testimony against Julius. That pretty much sums it up."
A long list of notable people from Kardashian West and other criminal justice advocates to faith and business leaders and members of the public have come together, calling on Governor Kevin Stitt and Oklahoma's Pardon and Parole Board to show mercy and correct this injustice by granting Julius clemency.
By telling Jones' story in the Season 10 premiere of the show, Flom and Kardashian West hope to galvanize listeners into taking action to save the life of an innocent man.
"I know that we have to be loud and I feel in my soul that we are early enough because an execution date for Julius hasn't been set yet," said Kardashian West. "Now is the time where we all just have to come together."
"I just urge everyone: sign the petition for Julius Jones," she continued. "If you're moved by his story, I've done it. I believe in him so much. I believe in his innocence and I hope everyone pays attention. JusticeforJuliusJones.com."
To learn more about Julius Jones' case and sign the Change.org petition to grant him clemency, click here.
Wrongful Conviction with Jason Flom is a podcast that explores the tragedy and triumph of unequal justice and actual innocence. Based on the files of the lawyers who freed them, Wrongful Conviction with Jason Flom features interviews with men and women who have spent decades in prison for crimes they did not commit.
Wrongful Conviction with Jason Flom and the slate of Wrongful Conviction Presents podcasts, including the hit true crime series Wrongful Conviction: False Confessions with Laura Nirider and Steve Drizen, are produced by Lava for Good™ Podcasts in association with Signal Co. No1 and PRX.
Find Wrongful Conviction with Jason Flom here.
For Media Inquiries:
Dawn Kamerling
The Press House
dawn@thepresshouse.com
646.322.4903
Source: Wrongful Conviction with Jason Flom
Related Media