ISSA Launches Purpose-Driven Training Model
Press Release
•
Mar 14, 2023
Educating Fitness Professionals in the Development of Highly Specialized Programs Toward Wellness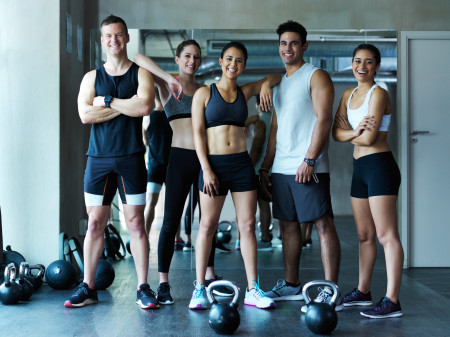 PHOENIX, March 14, 2023 (Newswire.com) - The International Sports Sciences Association (ISSA), a world leader in the personal training certification industry, deepens its CPT offering to arm fitness professionals with a uniquely comprehensive model focused on creating customized workouts tailored to each client's needs and wellness outcomes.
The model is specifically designed to increase the probability of client commitment and success by emphasizing the client's purpose behind wanting change. The model then equips trainers to design easily applicable, results-driven and highly personalized training systems accordingly.
"One of the hardest yet most important aspects of being a CPT is creating a training program that clients will stick to," said ISSA CEO, Andrew Wyant. "This involves connecting the program to the client's purpose and desired outcome, and then creating something extraordinarily customized that empowers, versus intimidates, the client. We are thrilled to be able to offer fitness professionals this proven model to do so."
The model teaches unique interview techniques, how to conduct advanced movement assessments, best practices in program modifications and more.
"Rooted in science, this model was developed to give trainers the tools to pivot, adjust and adapt to each client's unique motivators and goals, and create customized solutions to reach them," Wyant says.
The ISSA Purpose-Driven Training Model is a great foundation for new trainers looking to gain highly effective skills, or for seasoned professionals seeking further education to advance their careers.
###
About the International Sports Sciences Association
The International Sports Sciences Association (ISSA), is the global leader in online fitness and wellness certifications. For over 30 years, ISSA has been committed to delivering comprehensive, cognitive, and practical education that's grounded in industry research. Rooted in Certified Personal Training certifications, ISSA offers over 50 fitness and wellness certifications and specializations, including a Yoga Alliance-recognized Yoga 200-Hour Teacher Training Course, Certified Personal Training en Español, Health Coaching, Nutrition, and more. ISSA has educated nearly half a million trainers across 176 countries, while driving toward their vision to connect 100 million people to the power of healthy living by 2030. www.ISSAonline.com.
Source: ISSA