Invoice Factoring vs. Online Business Loans
Press Release
•
updated: Oct 9, 2017
Find solutions to your cash flow problems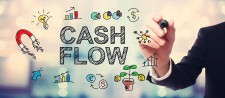 SANTA TERESA, N.M., September 22, 2017 (Newswire.com) - ​ According to data provided to Bloomberg by CoStar Group, America's retailers are closing stores faster than ever. CoStar's statistics show that over 10% of US retail space, which equals almost 1 billion square feet, will either have to be closed down or converted for other uses in the next few years.
Retail isn't the only sector that's struggling, with many business owners citing access to cash for working capital as one of the main issues that they face. It can be especially challenging for start-ups without a credit history, and companies with financial blemishes in their past. Getting turned down for traditional loans sends companies scrambling to find solutions to their cash flow problems. ​
Online websites may promise instant cash, but at a debilitating cost. On the other hand, invoice factoring brings a fresh start and a debt-free cash flow solution to a business owner.

Interstate Capital
With the recent proliferation of online lending options, business owners can be tempted by claims of instant cash because online borrowing is fast and easy. However, what's the true cost of online borrowing? Many business owners learn the hard way that merchant cash advances and online loans can end up costing two or even three times the amount of the original loan. Yet business owners with severe cash flow problems only see an ad for instant funds with a low bar — or no bar — for qualification. The companies with the most desperate needs end up with the most devastating results with interest rates exceeding 200 or even 300 percent a year.
The business owners who eventually have to declare bankruptcy and close their doors didn't realize they had a much more economical option for quick cash: invoice factoring. Both online lenders and factoring companies can get you paid fast when you need working capital, but the similarities stop there. Online borrowers rack up debt at high-interest rates; factoring clients turn their 30-, 60- or even 90-day receivables into instant cash in their pockets without incurring a dime of debt.
Online lending websites …
require you to agree to daily automatic deductions from your bank accounts or credit cards
charge high-interest rates with no services or benefits to their borrowers
receive low marks for hiding extra fees and not disclosing all the terms in their agreement
want to sign you up even if you are paying off second, third, or even fourth online loans
Invoice factoring specialists …
get to know your business and cash flow needs and develop a factoring plan customized for you
provide a variety of time- and money-saving services that can offset your factoring fees
invest the time to ensure that you completely understand your factoring agreement, with no surprises
focus on your continued success: if your company grows, the factoring company grows also
Online websites may promise instant cash, but at a debilitating cost. On the other hand, invoice factoring brings a fresh start and a debt-free cash flow solution to a business owner. Since factoring clients simply receive advances on funds that are already owed to them, they are not taking out a loan. Factoring companies purchase clients' invoices at a discount, sending clients advances of 75 to 95 percent of each invoice upfront. The balance is paid after the customer pays. Invoice factoring deposits money in your bank account; online lenders deduct money from your bank account.
In addition, online lenders offer no business services whatsoever to their borrowers while leading factoring companies provide clients with same-day funding on their invoices, credit checks on their customers, professional collections services, 24/7 access to status reports on paid and unpaid invoices, and much more at no additional cost.
Unlike the financially devastating results brought on by online borrowing, a top factoring company ​ such as Interstate Capital will have countless stories of how clients have built their businesses and increased their profitability through factoring. Before making a decision that could close their companies down, business owners need to know the full range of their options. Invoice factoring is an affordable cash flow solution geared toward helping businesses stabilize and grow. ​
Press Contact
Cindy Graff Cohen
Phone: 800-422-0766
Email: ccohen@interstatecapital.com
Source: Interstate Capital