Invest in Yourself With Unprecedented Returns
New Low-Risk Fund Claims 11% Returns
Press Release
-
updated: Sep 28, 2017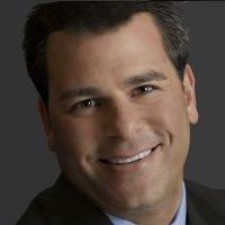 IRVINE, Calif., September 28, 2017 (Newswire.com) - Every investor looks for that dream investment. The one that mitigates risk while also providing a quick and, most importantly, worthwhile return on said investment. The American Mortgage Fund (AMF) might just have the answer. Being launched Oct. 1, 2017, AMF stands out from the rest as a brand-new fund and its offering of units to the public will give investors the chance to develop an 11 percent monthly return. Secured by real estate, this fund is breaking ground as the first of its kind offered to the public in compliance with Reg D Rule 506(c).
As this fund is providing investors with a higher return than the alternative bond, certificate of deposit, and fund offerings available in today's market, it truly does stand apart from other options. The primary goal and function of this outstanding fund is not only to provide investors with an option that grants them that higher return value, but also doing so while mitigating as much of the risk factor as possible. David Crantz, CEO of what he and his partners are calling the American Mortgage Fund says, "We strive to have lowest possible loan-to-value ratio in the entire industry; certainly, no more than 60-65 percent; and much lower in most cases, to ensure safety of our investor's funds even in the worst-case scenario." Not to say that the worst-case is anticipated, but at least investors in the fund will be able to rest easy at night knowing that their money will be secured if it came to that point. 
Crantz continues, "I believe this to be one of the smartest investments of the 21st century thus far, especially if you look at the risk to reward ratio." He Continues, "It really does seem as safe as it can get with an 11 percent return payable monthly; secured by residential and Commercial Real Estate."
American Mortgage Fund comes backed with an industry all-star list of professionals to not only manage the fund but make sure that all the needs of its A-List investors are taken care of. What else could an American investor want? There are very few products available to consumer investments that are legal, are in compliance, provide such a high-yield return, and also maintains security through a real-estate collateral backing.
Media Relations Contact:
Troy Bohlke- 480-584-2909
David Crantz, Fund Manager, American Mortgage Fund
Tel: 949-449-4310
E-mail: david@AmericanMortgageFund.com
4 Hutton Centre Drive, Santa Ana, CA 92707
Source: American Mortgage Fund
Share:
---
Categories: Business News, Financial News, Investments, Real Estate Investments, For Profit
Tags: 11% ROI, David Crantz, Double Digit Returns, Hard Money Lending, Real Estate Money, Real Estate Mortgage Fund
---