San Gennaro Festival Great Success With Help of Stable Development
Lance Bradford and Stable Development donate $25,000 to bolster the Annual San Gennaro Festival in Las Vegas, Nevada
Press Release
-
updated: Oct 17, 2017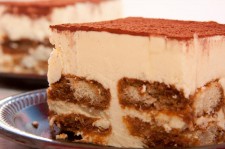 LAS VEGAS, October 17, 2017 (Newswire.com) - Celebrating their 38th anniversary in Las Vegas, Nevada, the San Gennaro Festival Celebrating their 38th anniversary in Las Vegas, Nevada, the San Gennaro Festival is the biggest Italian food and music festival held bi-annually in Las Vegas, Nevada in honor of Saint Gennaro, the Saint of Naples, Italy.
The festival features a wide variety of ethnic food vendors, arts and crafts, home exhibits, pony rides & petting zoo, face painters, live international acts hourly on the main concert stage, and amusement rides and games fun for the whole family. The festivities are always a major attraction in Vegas and are a favorite among many of the patrons, and this last year was a major success. Though their goal is always to out-do the last, this time it was taken above and beyond expectations.
The festival was supported through its expanding following as it's continually a hit for locals and tourists alike. It shouldn't come as much of a surprise that parking, traffic, and overall event population have risen as concerns and issues surrounding the event. After having met the goal of attendance exceeding 90k at their second event this year, moving it to larger accommodations was necessary.
Avenue off the 215 and S Durango at 6555 S Riley St. Las Vegas, NV 89148 was selected as an alternative to the previous occasion's venue. Parking and traffic assistance was generously donated by Lance Bradford, and therein the whole team at Stable Development. Valued at $20k+, the donation ended up being as much a necessity as it was a convenience for the consumers in attendance. It is certain that those who took advantage of the closer parking, clean adjoining facilities, and other related assistance right next door to the festival were thankful for risk and worry-free accommodations!
About Lance Bradford and Stable Development: Lance Bradford has demonstrated himself to be a well-trusted and respected among real estate professionals local and abroad. As his reputation of success and generosity expands nationally, he is transitioning past experiences, and an entrepreneurial spirit to become a valuable partner in several ventures responsible for ensuring their growth and success. Serving as President of a NASDAQ compliant real-estate company that garnered $500 million in the capital and generated over $1 billion in transactions since its IPO in 1999, Bradford has demonstrated great leadership.
Through great leadership, Stable Development has experienced tremendous growth. Conquering eight years of business in Las Vegas, Nevada real estate while enduring one of the worst downturns in its history, Bradford, his team, and their business have become known for its Shared Equity Ownership Model as well as its success. Bradford, through Stable Development, identified a need in their local market and met it with a team that truly understands the City of Lights and beyond.
Learn More About the San Gennaro Festival and Lance Bradford by visiting:
http://www.sangennarofeast.com​​
Media Contact: Anthony Harding- 602-740-8334
Source: Stable Development
Share:
---
Categories: Real Estate, Real Estate Investments, Fund Raising
Tags: Community Events, Real Estate, Real Estate Money, Shared Equity
---