Introducing TeddyGPT: Toymint Debuts Innovative AI Teddy Companion, Powered by OpenAI
Press Release
•
Apr 21, 2023
Toymint Launches TeddyGPT, a Revolutionary AI Companion that Combines Physical and Digital Play for an Immersive and Educational Experience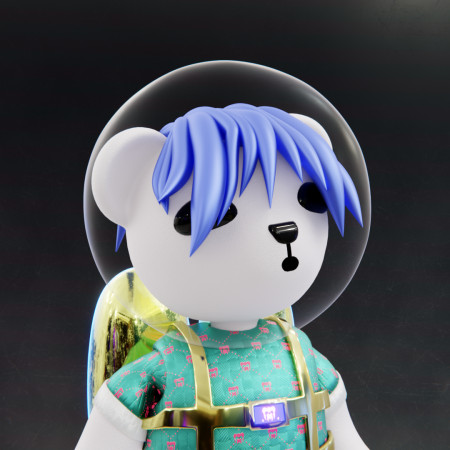 VANCOUVER, British Columbia, April 21, 2023 (Newswire.com) - Toymint, a pioneer in inventive toys and children's products, proudly announces the introduction of their groundbreaking product, TeddyGPT. This state-of-the-art AI teddy chat delivers an interactive, engaging, and educational experience for children and families. TeddyGPT uniquely fuses the appeal of a physical toy with advanced AI capabilities.
Transforming Playtime with Cutting-edge AI Technology and Minted Teddy Toy
Toymint introduces TeddyGPT, a revolutionary new AI companion that promises to transform playtime for children and their families. This one-of-a-kind toy combines the enchantment of a physical teddy bear with the newest advancements in artificial intelligence, providing an unmatched interactive experience that promotes communication, companionship, and learning.
Powered by OpenAI, TeddyGPT allows the toy companion to understand and respond to a diverse range of topics, questions, and prompts, creating engaging conversations that ignite children's curiosity and creativity beyond conventional toys.
A Comprehensive Learning Tool
Beyond conversation, TeddyGPT boasts numerous educational features to support children's cognitive development. The AI teddy can enhance language learning through immersive conversations in multiple languages and encourage interactive storytelling, nurturing creativity and imagination.
Adaptable to Individual Preferences and Needs
Toymint has designed TeddyGPT to cater to each child's unique preferences and needs. The AI teddy learns from interactions, refining its responses and engagement over time. This personalization helps TeddyGPT evolve as an effective learning tool and companion as children grow and their interests change.
Availability and Pricing
Toymint plans to launch TeddyGPT bundled into the Minted Teddy collector experience soon. The pre-order launch date and pricing for the AI teddy are yet to be announced. However, each purchase will include the advanced AI chat feature and a beautifully crafted physical teddy bear toy. Stay tuned for more information.
About Toymint
Toymint is a Vancouver-based web3 toy company committed to building a better world through high-quality, sustainable children's toys. The Toymint team believes that exposing children to impactful, thoughtfully designed toys and experiences can shape a better future, as toys shape the children, and children shape the future.
About Minted Teddy
Minted Teddy strives to become the world's most influential teddy bear, merging physical and digital play as a collectible metaverse toy. It seeks to inspire and create value for future generations through art and cutting-edge technology. Each teddy, designed by Italian artist Claudio Bellini, is a playable character in the Mintedverse, paired with an eco-friendly action figure crafted by distinguished industrial designer Isis Shiffer.
Source: Toymint