Introducing Chaser's late payment predictor: predict whether or not customers will pay on time
Press Release
•
updated: Jul 24, 2023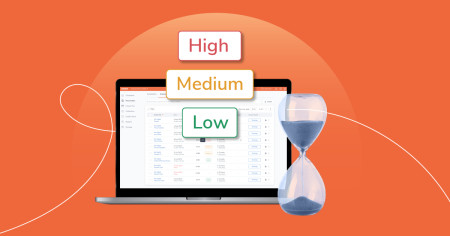 LONDON, England, July 24, 2023 (Newswire.com) - Chaser, a leading provider of intelligent accounts receivables software, has launched a late payment predictor. By leveraging machine learning, the groundbreaking addition to the Chaser application anticipates the likelihood of late payment, empowering users to make smart, proactive decisions about credit control to ensure timely payments and protect their cash flow.
Late payments have long been a critical challenge for businesses of all sizes, affecting cash flow, profitability, and financial stability. The late payment predictor offers an innovative solution to proactively manage this issue, helping businesses make informed decisions and take the necessary steps to mitigate payment delays.
Key features of the late payment predictor:
Invoice risk assessment: Businesses gain a comprehensive overview of the late payment risk associated with each invoice. By categorising invoices into low, medium, and high risk, the predictor enables businesses to prioritise their credit control efforts effectively.
Invoice payment probability: Users can see the percentage likelihood of receiving payment late for each invoice. Leveraging powerful algorithms and machine learning, the late payment predictor analyses historical payment data and customer behaviour to provide an accurate prediction of payment success.
Chaser's late payment predictor represents a significant step forward in credit control technology. By integrating predictive analytics into the receivables process, businesses can take proactive measures, improving cash flow management and reducing the risk of financial strain.
Credit reports have long been the go-to tool for businesses to assess the financial stability of their customers. These reports provide valuable information on a company's credit history, payment patterns, and overall financial health. However, they have limitations when it comes to accurately predicting late payments. Unlike credit reports, the late payment predictor is based on real-time data and uses predictive analytics to forecast payment outcomes and timelines.
By integrating traditional credit reports with the late payment predictor, businesses can gain a comprehensive understanding of their clients' likelihood and ability to pay on time, and effectively mitigate late payment risks.
"Late payments can cause significant challenges for businesses, impacting their growth potential and financial stability," said Sonia Dorais, CEO of Chaser. "Introducing the late payment predictor is a game-changer that allows businesses to accurately assess the risk associated with each invoice. By providing this invaluable information, Chaser enables companies to make more informed decisions and take proactive steps to safeguard their financial well-being".
MEDIA CONTACT:
ABOUT CHASER:
Chaser helps businesses get paid sooner with its all-in-one accounts receivables automation platform, debt collections and accounts receivables services. Users can credit check, monitor debtors, chase late invoices via SMS and email, collect payments and recover debt, all on the same platform. By sending automatic and personalised payment reminders, the software and service provider effectively gets invoices paid on time without losing the human touch. Chaser was named Xero App Partner of the Year (2023) and won Best Use of Technology at the Credit Awards (2022).
chaserhq.com
twitter.com/chaser_hq
Source: Chaser