Intratec Reveals Production Costs of Green Chemicals and Biofuels
Press Release
•
Aug 17, 2016
New reports evaluate the economic feasibility of chemicals manufacturing through alternative, bio-based routes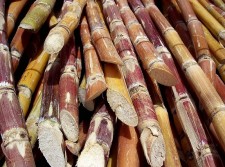 Houston, TX, August 17, 2016 (Newswire.com) - Intratec Solutions LLC, the leading source for chemical markets data and production cost reports, is pleased to publish new reports examining the costs of production of Green Chemicals and Biofuels.
The new reports provide estimates of capital investments (CAPEX) and operating costs (OPEX) of industrial plants producing chemicals and fuels from renewable sources, through several production processes including emerging technologies.
More than 150 reports were published, covering the costs of manufacturing:
- Bio-based fuels (e.g. bioethanol, biobutanol, and others, including biodiesel and syngas)
- Green building blocks (e.g. green ethylene, bio-succinic acid, and others, including furandicarboxylic acid - FDCA)
- Bioplastics (polylatic acid – PLA, polyethylene furanoate - PEF, and others, including polyhydroxybutyrate – PHB)
- Other chemicals from biomass (e.g. bio-adipic acid, bio-butanediol and others, including bio-methionine, lysine)
These new studies are part of Intratec portfolio of more than 900 up-to-date, independent and cost-effective reports. Intratec studies can be purchased online at Intratec website, via credit cards.
For more information about Intratec reports focused on the costs of production of Green Chemicals and Biofuels, visit www.intratec.us
About Intratec Solutions LLC
Intratec (www.intratec.us) is an independent research and leading advisory firm, recognized for excellence in the evaluation of chemical markets and the economics of industrial processes. Since 2002, the production cost reports and online databases we provide have boosted the early recognition of promising research and capital investment opportunities in the chemical, petrochemical, oil, plastic, renewable, alternative energy & allied sectors.
Source: Intratec Solutions
Tags
Additional Links