Intratec Offers Free Pricing Data of 40+ Chemical Commodities
Press Release
•
Aug 29, 2016
Online database provides up-to-date monthly prices of more than 40 chemical commodities & utilities, across several world regions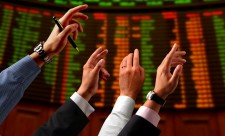 Houston, TX, August 29, 2016 (Newswire.com) - Intratec Solutions LLC, the leading source for chemical markets data and production cost reports, now offers online access to pricing data of chemical commodities & utilities. Free samples are available at www.intratec.us
Subscribers of Intratec's online database access up-to-date monthly prices of more than 40 chemical commodities and utilities, including:
- Olefins: ethylene, propylene, butadiene and more
- Polyolefins: high density polyethylene (HDPE), linear low density polyethylene (LLDPE), low density polyethylene (LDPE), polypropylene (PP) and more
- Vinyls and related chemicals: chlorine, caustic soda (sodium hydroxide), ethylene dichloride (EDC), and more
- Aromatics and derivatives: benzene, toluene, mixed xylenes, styrene, styrene butadiene rubber (SBR), acrylonitrile butadiene styrene (ABS), and more
- Utilities: cooling water, demineralized water, electricity, inert gas, process water, natural gas, steam, and more
The database provides price data since 2007, across several locations: North America, Europe, North Asia, South Asia & Oceania, the Middle East, Central & South America and Africa. Subscribers can also export price data into Excel format.
Intratec offers very cost-effective subscription plans, designed for not only professionals needing continuous access to chemical commodities pricing data but also users with a sporadic need to access such information.
Chemical industry professionals, analysts and anyone else interested in Intratec's Database are strongly encouraged to explore the free samples available at www.intratec.us.
About Intratec Solutions LLC
​Intratec (www.intratec.us) is an independent research and leading advisory firm, recognized for excellence in the evaluation of chemical markets and the economics of industrial processes. Since 2002, the production cost reports and online databases we provide have boosted the early recognition of promising research and capital investment opportunities in the chemical, petrochemical, oil, plastic, renewable, alternative energy & allied sectors.
Source: Intratec Solutions