Interventional Pain Management Physician, Dr. Rodolfo Gari Is Proud to Announce the Reopening of His Pain Management Medical Practice, Florida Pain Relief Group
Press Release
•
Jan 4, 2016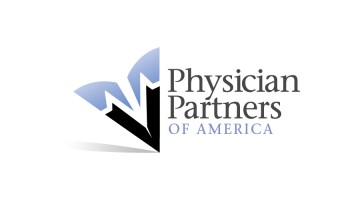 TAMPA, FL, January 4, 2016 (Newswire.com) - Physician Partners of America was founded in Florida and opened their first large pain group in the state of Texas. Physician Partners of America and their Texas Pain Relief Group affiliate are now one of the driving forces of pain management for patients of all ages. With over fourteen locations and fifteen associated providers in the Dallas/Fort Worth area, Physician Partners of America and Texas Pain Relief Group have become the number one pain management brand in the state of Texas. Dr. Rodolfo Gari is now bringing, once again, that same type of medicine to Florida with the opening of Florida Pain Relief Group, which will begin seeing patients in Tampa starting on January 4th. Within 90 days, the pain relief group will expand through all of Tampa and will then become the driving force for pain management in the Tampa area. Dr. Gari is committed to making sure that all patients are given the quality of medicine that they so greatly deserve. Dr. Gari and his family live in Tampa, so he feels the need to take care of his neighbors first in Tampa before expanding into other parts of Florida.
For more information or to schedule an appointment:
Please visit www.FloridaPainReliefGroup.com or call 1-844-542-5724 (844-KICK-PAIN) to schedule a same day appointment. Dr Gari is actively seeing new patients at two locations in Tampa:
3450 E. Fletcher, Suite 130 Tampa, FL 33613
And
4730 N. Habana, Suite 300 Tampa, FL 33614
About PPOA:
Physician Partners of America (PPOA) is a national healthcare organization focused on strengthening the doctor-patient relationship and improving patient outcomes. PPOA, and their affiliates; Florida Pain Relief Group,Texas Pain Relief Group, Texas Foot and Ankle Group, Urgent Care of Texas and National Medical Practices, all share a common vision to insure the well-being of patients and provide their physician partners the opportunity to focus on the practice of medicine. This model allows physicians to be physicians, caring about patients and their needs versus the ever complex administrative requirements. For more information about Physician Partners of America, visit www.physicianpartnersofamerica.com.