Interstate Capital Answers the Question: How Do I Run a Customer Credit Check?
Interstate Capital, one of the largest invoice factoring firms in North America, answers the frequently asked the question, 'How do I run a credit check on a new customer?'
Press Release
-
updated: Mar 9, 2018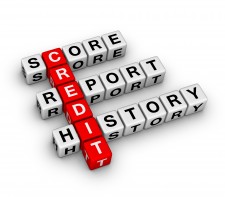 SANTA TERESA, N.M., March 9, 2018 (Newswire.com) - Before banks extend credit to a new customer, they check the prospective borrower's credit history, among many other factors.
But in the unsecured, or trade, credit market, how do you increase the likelihood that your customers will pay you?
Businesses can run into major trouble when they don't know the credit-worthiness of the people they're dealing with. Here is the two-step process of running customer credit checks, which will help protect your company from needless financial pain.
Businesses can run into major trouble when they don't know the credit-worthiness of the people they're dealing with.
Step One: Require a Credit Application
Every business requesting credit should complete a credit application that includes the following information:
●     Name of business, address, phone and fax number
●     Tax ID number
●     Type of business (corporation, partnership, proprietorship)
●     Industry
●     Number of employees
●     Bank references
●     Trade payment references
●     Business/personal bankruptcy history
●     Any other names under which the company does business
●     References from other businesses that have extended credit to them (If the company has trouble coming up with three or four references, it could be a warning sign).
Your credit application should also specify what your credit terms are and the consequences of failing to meet them. Indicate what late fees you'll charge and the result of non-payment. Have your credit application form reviewed by an attorney specializing in creditors' rights to make sure it is in alignment with your state's regulations.
Step 2: Investigate
Once a potential customer has completed the application, verify the information. One way to verify the facts and evaluate the customer's credit history is to call credit-reporting agencies. Some companies' payment histories will also be available through Dun & Bradstreet.
Check publicly available information. For example, the company's social media sites, website press releases and information available through a simple Google search can help you determine whether the company is having financial problems that may impact its ability to pay.
Publicly traded companies also must regularly file fact-based reports about the state of the business with the Securities and Exchange Commission. These are usually available on the company's website or through sec.gov.
Because credit agencies' reporting can be unreliable, it's also a good idea to contact others in your industry or trade associations and try to determine the company's payment record and credibility.
Although validating a customer's credit history can be time-consuming, the effort you make upfront will be well worth it in the long-run, as you reap the benefit of on-time payments and uninterrupted cash flow. Gathering information about customers' creditworthiness before doing business with them is one of the best steps you can take to limit your credit risk and avoid getting burned.
Regardless of a company's industry or financial situation, invoice factoring represents a reliable debt-free financing solution. The factoring specialists at Interstate Capital, one of North America's leading factoring firms, can help you decide if factoring is the right cash flow solution for your business. Since 1993, more than 10,000 companies have chosen Interstate Capital as their factoring partner for financial peace of mind and growth.
Press Contact:
​Interstate Capital
​Phone: 800-422-0766​
Source: Interstate Capital
---
Categories: Funding, Finance, Business Finance
Tags: credit application, credit check, factoring specialists, Interstate Capital, invoice factoring
---