International Startup Competition Sparks Innovation in Language Technology
Press Release
•
Mar 2, 2022
Online challenge offers platform for innovative startups that seek to revolutionize language learning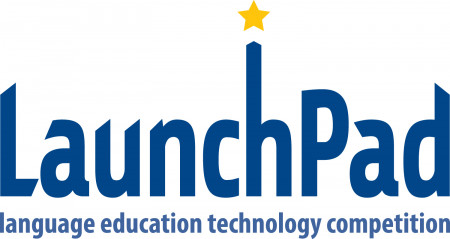 HONOLULU, March 2, 2022 (Newswire.com) - Four first-time entrepreneurs are vying to create the best new product to fill a need in world language education. The competition is hosted by The Language Flagship Technology Innovation Center (Tech Center) at the University of Hawaiʻi at Mānoa.
The 2022 virtual event on March 5, 3-4:15 p.m. EST, will be emceed by Nicole Naditz, a nationally recognized language educator and language learning technologist.
The four startup companies are based in the United Kingdom, Bulgaria, and the United States. During the competition, the finalists will pitch their innovation. A panel of experienced professionals from a wide variety of fields will provide feedback, and select the winner. Audience members will cast their votes for a People's Choice award.
All finalists will receive exposure and access to thousands of language educators, successful companies and The Language Flagship international network.
"The upcoming competition reflects a fascinating juxtaposition of diverse approaches from media, language pedagogy, and data-centered viewpoints," said Richard Medina, project lead and Faculty Specialist at the Tech Center.
Finalists:
Tech Center Director Julio C. Rodriguez said that the products created by the 2022 LaunchPad finalists are examples of creativity and innovation in the design of technologies that support the learning and teaching of languages.
"The LaunchPad offers our private sector colleagues a unique opportunity to garner valuable feedback from experts in the field and the Tech Center community at large. We hope that LaunchPad finalists will use this feedback, which is offered at an early stage of their product's development, to improve the fit between their products and the needs of world language professionals," Rodriguez said.
Register for free on the Tech Center website.
Source: The Language Flagship Technology Innovation Center