Intelligere™ Expands Management Team
Ana Gregg to lead interpreter management; reinforces mission to fulfill interpreting and translation needs following business transformation
Press Release
-
Aug 1, 2016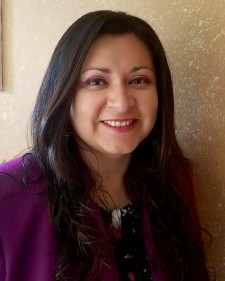 Plymouth, MN, August 1, 2016 (Newswire.com) -  Intelligere™, a  market leader in providing top quality comprehensive interpreting and translation language solutions, announced today that it has hired Ana Gregg as Director of Interpreter Management effective immediately.
"We are thrilled to have Ana join our team as her background and expertise aligns with our company mission, vision and goals. Having highly trained, passionate and professional interpreters is critical to delivering exceptional service. Ana's expertise will significantly help us bridge the communication gap, uphold the quality of care and become an extension of our clients' organization by seamlessly fulfilling their interpreting and translation needs. Her commitment to improving language access programs and cultural competence services makes her a valuable asset to our organization," said Sharon Stein, Intelligere's Chief Executive Officer.
Ana Gregg has more than ten years of experience in healthcare interpreting. She has been a leader in helping organizations implement strategies to be compliant with language services laws and regulations, developing interpreter services programs and guiding translation projects to meet the needs of Limited English Proficient (LEP) patients.
Ana's passion drives her to be an advocate for ensuring diverse cultural communities have equal access to healthcare and quality interpreters. She strongly believes that education and training of interpreters is imperative to narrowing communication gaps between patients and their healthcare providers.
"I am very excited to be part of an organization who shares my mission and values. Intelligere is leading some much-needed changes in the language services industry. I am looking forward to making a difference in the medical interpreter profession and for the underserved LEP community," commented Mrs. Gregg.
Learn more about Intelligere's mission and business transformation by checking out their previous press release: https://www.newswire.com/news/garden-associates-transforms-into-intelligere-12796798  
###
About Intelligere:
Intelligere is a leading provider of language solutions in Minnesota and the surrounding areas. We provide onsite, video and telephone interpreting and document translation services for the limited English speaking, Deaf, DeafBlind, and Hard-of-Hearing communities. Each day, we serve over 400 clients and 550 individuals. Learn more at: www.intelligeresolutions.com
Intelligere is a proud member of the following associations: Registry of Interpreters for the Deaf (RID), Minnesota Association of Deaf Citizens (MADC), Association of Language Companies (ALC) and The Interpreting Stakeholder Group (ISG).
Contact:
Sharon Stein | CEO | sstein@intelligeresolutions.com | 952-443-6509
Source: Intelligere
---
Categories: Regional Business News, Healthcare, English as a Second Language, Business
Tags: deaf, DeafBlind, document translation, Hard-of-Hearing, interpreter management, interpreting, language solutions, onsite interpreting, telephone interpreting, video remote interpreting
---